Roadtrek International - Roadtreks for Sale
Want to place an ad to sell your Roadtrek?
Keep your ad concise and not like a sales brochure.  Look below
for some examples and do not be overly long.
EMAIL us your ad request. Include: model, year, condition, location and price. Your ad will run 3 months.  You will need to renew before the 3 months is over or your ad will be removed.   You may include ONE picture.  This page is provided as a service to Roadtrek International Chapter and friends, and so is carried at no charge. NOTE: Many buyers already know about the Roadtrek standard features, but be sure to mention any additions, factory options, improvements, or replacements you have had done. Also, list all the ways you'd like to be contacted about your ad. GOOD LUCK!
CLICK HERE or use webadmin@roadtrekchapter.org to send us your ad request.
We assume no responsibility for any ad placed on the Roadtrek website. Ads are free and come from anyone wishing to sell a Roadtrek, whether they are a member of Roadtrek International or not.  As such we have no way to verify the claims made by an ad written by the seller.
SCAM ALERT
ATTENTION ALL SELLERS!! Be aware of those attempting to buy your RV under false pretenses using the so-called "Nigerian Scam". Please refer to www.carbuyingtips.com/nigerian-scams.htm for more information. The best policy is not to respond to this kind of offer. However, you may choose to meet the buyer at your bank, with an officer present if you have reason to believe the offer to buy is legitimate. A real buyer likely will not mind doing this, but please use caution in any event.
NOTE- A CASHIERS CHECK ISN'T ALWAYS A SECURE PAYMENT - involve your banker.
Tom & Hank - Chapter webmasters, RT owners & members of Roadtrek International
Contact us to place an ad:  webadmin@roadtrekchapter.org 
NOTE- Scammers usually will only contact sellers by email. Consider listing your phone number if appropriate.     .
Attention potential buyers
The following listings are provided, at no charge, as a service by Roadtrek International Chapter, FMCA. It is a listing service only and all claims of condition, features, drivability and operational status are made solely by sellers. Prospective buyers should exercise the same cautions as they would when contemplating the purchase of any other vehicle.
Current Newsletter Listings
Please see the Roadtrek International newsletter.  It is our member's newsletter and has information on our group and its activities. 
Each current newsletter linked on our Home Page is open to all viewers.
Roadtrek International Public Newsletter - click here
Roadtreks are advertised in the above newsletter that are not on the website.
 Consider buying a Roadtrek and join our Roadtrek FMCA Chapter Owners Group.
---
---
Start of Website listings
---
1-0 Dealers are a part of our Group
We have Member/Dealers who have some great new and used Roadtreks.  They are a part of our group, so take a look at their ads.
This link will take you to another page on our Roadtrek website and will have the same look as other pages.  The menu will be there for easy return.
NOTE:
The ads below are from individuals who wish to sell their Roadtreks.  They are both from Members of our Roadtrek International FMCA Chapter and from the general public.
---
1990
---
1990 200 (UT) SOLD
Telephone:
801-550-5189
Fast, fuel-injected, fuel efficient, and easy to drive or park anywhere! 1990 with 100k babied miles. My family has loved this thing for camping. We go to the beach twice a year in it and Moab all the time. Easily does 70 mph on freeway. 
Few features:
-seat belts and forward facing seats for five (two fold up)

-queen bed in back (leave it down or turns into a dinette with two bench seats
-single bed in front for adult (Other seat can turn into another single bed for a kiddo)
-toilet and blackwater tank (self contained)
-electric or propane fridge
-microwave
-AC works great (rooftop and engine)
-Sink, holding tanks etc..
-Television with antenna and cable hookup plus DVD 
listed 10Mar17 (1373)
---
1991
---
1991 Independent 210 (GA)
Telephone:
706 779 2287
Contact email:
Stjoncavs@gmail.com
'91 Roadtrek Independent 210  asking $12,999 OBO  located GA/SC border
New motor at 54000 miles. 130+ miles on odometer , Transmission just serviced and oil changed
Digital antenna added, Max air cover added, New paint, New opera windows
Rear dinette /queen bed, Rear A/C unit, Conductive cooktop, Larger fridge with freezer added
Laminate flooring added, Bath tub / closet, Pantry, Toilet closet
Awning ,Onan 2800 generator, 19" flat screen TV and DVD, New Bluetooth enabled radio/cd), Dual 12v receptacle added  listed 3Jul17 (1480)


---
1992
---
1992 Versatile 190 (IA) SOLD
1992 Roadtrek 190 Versatile Dodge V8 318
For sale in Des Moines Iowa.  Great deal at $7,800
She is in good shape for her age, with the typical wear and tear. Everything is in working condition including the dash air. She does

not come with a generator. We bought her 2 years ago with 100.000 miles we took her on several trips in the Midwest and noticed at the last trip that the odometer stopped working at 109,000.
We love how easy it is to drive and park her anywhere. We are both 6 ft tall and need a bigger unit.  listed 19May17  (1435)
---
1994
---
1994 Popular 190 (VT)
Contact email:
jrice2n@yahoo.com
Very good condition. 5.2l engine, Stockbridge, VT-$12,500 or OBO
127,130 miles-no shower-ABS light on, sensor needs to be replaced, brakes work fine. 
In the last 33,355 miles, we replaced fuel pump, water pump, 4 Michelin tires, front wheel bearing, ball joints, shocks. Comes with cargo box.  Recently drove from VT to NM & back, 5982 miles, averaging 16+ mpg. Listed 26Jun17 (1472)
---
1994 Popular 210 (PA) SOLD
For Sale in Pa. 80,000 miles. All original. Paint in good condition, decals are starting to fail. Inside is in very good condition. Has a newer a/c unit with remote. Has new TV with dvd player. New tires. New water pump.

Hot water heater works but is disconnected because of hot water line leak. Chevy G30 chassis with 454 engine.  $13,000 OBO.  Listed 2May17 (1423)
---
1995
---
1995 Popular 210 (CAL)
1995 210 Popular Contact Roger  Telephone or Text: 314-691-4811 Email: Benchmaster@earthlink.net
Chevrolet G30 Van with 7.4L, 94,000 miles, Seats 4+3, Sleeps 4, with four seats in front so the whole family can ride comfortably and have a great view when you're on the road.  Three additional seat belts in the back for driving car pool.
The 210 model has a ton more storage than the smaller 170 and 190 models.  In addition to the interior cabinets, the 210 storage includes an expanded basement storage on the driver side, an additional small basement storage space on the curb side and a huge under floor storage space in the rear.   

Includes all the standard Roadtrek features and everything works.  We replaced the generator and rear air conditioner several years ago and replaced all four tires with new Michelins last year. 

Location; Los Angeles/Ventura County, California. Asking $19,900  listed 12Jul17 (1487)

---
1996
---
1996 Popular 190 (CAL) SOLD
1996 Dodge Ram 3500, Mileage: 128,302, Condition: Very good!
Asking: $10,500, Location: Pasadena, CA
 Non-smoking, octogenarian owners ready to sell. Purchased new from dealer. No accidents. All vehicle manuals and maintenance records available. Extensive check of all water systems, all appliances, replacement hoses, etc. completed at 126,700 miles.

 Has forward facing seating for driver and two passengers. Front seats rotate so three people can use mini front pivoting, storable table. The two passenger seats can be made into small bed. There is a removable hanging clothing wardrobe in place of fourth passenger seat. 
A Few features: Microwave, fridge, stove, sink, Toilet, Indoor & exterior shower, A/C unit (in rear of vehicle) ,Trailer hitch
Dinette with two cushioned bench seats, makes into King size (6'3" long) or two twin beds (6'3"x27' and 6'1"x 27') with night table in between., TV cabinet with sliding, swiveling shelf, and cable connections  listed 28Jun17 (1476)
---
1997
---
1997 Versatile 190 (MI) SOLD
 Dodge V8 318. Motor and transmission have 40,000 miles.  Very well maintained and Roadtrip ready!
We intended to keep but must

sell for health reasons. 158k miles.  Very clean. Non-smokers and no pets. Located Mid Michigan. $13,900 OBO 

$12900.  listed 4Jun17 Adj 16Jun17, adj 28Jun17 (1454)
---
1997 Popular 170 (TN)
Telephone:
(901) 337-7878
This is a one-owner garage kept Roadtrek that has been meticulously maintained.  It has 95k Miles and is in excellent condition.  Non-smokers.  All appliances and systems are in perfect working condition and it is ready for the road.  All service records and manuals come with the motorhome. Located in Memphis. Price: $17,900. Listed 19Jul17 (1496)
---
1997 Popular 190 (TN) SOLD
1997 190 Popular on Dodge chassis, 318 engine.  135,000+/- miles.  Very clean inside and out.  All of the usual features plus flat screen TV and DVD player, water heater, inside and outside showers.  New "sharp" rims recently purchased in February, 2017.  Porta Potti replaced 8 months ago.  No generator but a Honda 2000 fits nicely behind the driver's seat

. . . . No awning. 

Vehicle runs and rides well.  Engine sound (recent service), OD transmission "tight."  Just returned from a trip through North/South Carolina Appalachian mountains; 16 MPG.  Records and literature almost from day one.  This is a nice Roadtrek for its age.  Photo from February, 2017.
$13,999.  Located in TN.  
Listed 16May17 (1433)
---
1997 Roadtrek 170 Popular (CA)
Contact email:
stjoncavs@gmail.com
Dodge 2500 V8 318, 195,000 miles. In good condition. The transmission was replaced for $6500 when first purchased used in 2007. New brakes and lines so a great deal at $8,000!
She is in good shape for her age. Vehicle manuals and maintenance records available. No generator. A portable generator was carried on the external rear door carrier. Screens on double door and rear door. Needs new house battery. 
Cassette AM/FM stereo. Ready, drives great and clean AS-IS to head to Burning Man/Rainbow but sure could use some TLC. Belonged to a great lady who was quite a gypsy.  She loved this camper and would head down to Big Sur or up North practically every chance she could. So stealthy! Located in Santa Cruz area. More pictures available upon request. Listed 5Jul17 (1481)
---
1998
---
1998 Popular 190 (IL) SOLD
 Asking $20,000   85,000 miles Dodge 5.2 V8
In Chicago, clean Carfax, clear title. 

Generator, awning, hitch in front and back, 3 front seats    listed 20Apr17 (1412)
---
1998 Popular 190 (ME)
Contact email:
cwm1350@aol.com
1998 Roadtrek 190 Popular Class B motorhome (length 19 feet) on Dodge RAM 3500 chassis, 88,891 miles,
Non- smokers. New Friedrick Air Conditioner installed June 2017, new Jensen combined radio/ CD- DVD/Navigation/ hard wired back up camera/Bluetooth & USB/ sirius XM ready in dash system in 2016,  solar panel for battery charging,  Onan Generator with 546 hours. New water heater and pump replaced 2016, Outdoor side roll out awning in every good condition. Outdoor shower assembly replaced 2015.
New LP gas shut off solenoid and switch replaced June 2017, external water hook up with pressure regulator.  Two sets of keys with one remote door lock fob,   Service records since purchase in 2015 available, Oil change within last 700 miles, New batteries (engine and house) Jan 2017, Price: $16,000  Located in Maine. 

listed 18Jul17 (1495)
---
1999
---
1999 Popular 170 (BC, Canada) SOLD
135,300 km (84,000 miles), clean BC vehicle from Vancouver Island. March 2017 inspection report from Fountain Tire Comox available. 

5 forward-facing seatbelts (3 shoulder belts at the front & 2 lap belts at the back). 1 double + 1 single bed,  2 tables, 3-way Dometic fridge, propane stove, furnace, Fantastic Fan, microwave, stove fan, sink, indoor shower, toilet, air conditioning, outdoor shower, hook ups for city power and water. CD/cassette stereo (and original TV!),  2 sets of keys, 1 fob, alarm,  power windows, power locks, cruise control.
Original brochure: www.roadtrek.com/wp-content/uploads/2014/08/Roadtrek_Brochure-1999_chassis_model_year.pdf
$26,900 CAD ($20,260 USD). Listed 15Jun17 (1464)
---
1999 Popular 170 (KS)
Telephone:
210-665-8954
Dodge chassis, 235,000 miles. In good condition. Located in Dodge City, KS. Looking for $12,000.
Listed 17Jun17 (1465)
---
2000
---
2000 Popular 190 (KY)
Contact email:
GLRHHI@gmail.com
2000 Roadtrek Popular 190 on Dodge chassis, 318 V8, 92000 miles.  $21,000.

Great condition, all the standard items, garaged, non-smokers, many upgrades: Bilstein shocks, rear wheel CorrecTrac spacers, Firestone air springs,
converted to removable shore power cord, Intellipower 9200 converter with 3 stage charger w/ remote, MaxxAir vent w/ auto thermostat and remote, Snyder kit, upgrade rear view mirror w/ temp & compass, 13" flat screen tv, built in winterizing kit, new tires, house AGMs 2 yrs old, car AGM 2 yrs, Fuel pump 2 years.  Located in Kentucky.
Listed 8Jun17 (1457)
---
2000 Popular 190 (MI)
Telephone:
906-586-6084
2000 Roadtrek Dodge 190P. Clean and in good condition. Runs well. New brakes and tires. Usual roadtrek features, AC, fantastic fan. 70,300 mi.
Never driven in Michigan in winter. Selling due to declining health.
Asking $22,000. Listed 6Jul17 (1483)
---
2000 Popular 200 (VT) SOLD
This Class B camper van is in great condition and has been well maintained. Not driven in winter, no rust. Non-smoker, no pet odors, and no leaks. New batteries and tires and everything works.  

3500 Chevy 5.7L V8 with

cruise control has high mileage but runs well with no issues.  Hitch mounted tire carrier included. Northwestern Vermont. $14,500. Listed 11May17 (1428)
---
2000 Versatile 200 (RI)
Telephone:
401-633-2740
2000 Versatile 200 located in Rhode Island with 90,000 miles Asking $24,000

Chevrolet 350 V8 4-speed automatic with overdrive, A/C (front & back) Generator, trailer hitch w/electricity, awning, propane tank Seats/sleeps four, inside and outside shower 2 burner cook top w/exhaust, sink 3 way fridge/freeze Microwave, flatscreen TV w/DVD
Toilet, shower, double bed New tires, brakes, master cylinder, batteries (front and rear), converter, rear axel seals,
All receipts for add'l work Overall: clean, excellent condition Inside and out, No pets or smoking listed 5Jun17 (1456)
---
2001
---
2001 Popular 190 (CAN)
Contact email:
jrichter101@hotmail.com
2001 Roadtrek 190 Popular Dodge 3500 with only 87,000km
Has built in Generator and Awning. Great shape for the year make and model, rust checked yearly.  Was just recently certified July 11th.   Location is Barrie Ontario, 1 hour north of Toronto.
Asking $36,000 or best offer.  Email Jeremy  listed 14Jul17 (1490)
---
2002
---
2002 Popular 190 (WI) SOLD
2002 Roadtrek, 190 Popular, white Dodge, 318, 5.2 L, V-8, 111,100 miles, $15,950.
3 seats and a permanent wardrobe (2 captain chairs).  

It has all the essentials such as twin beds or queen size, toilet, TV, microwave, stove, air conditioner, Fantastic Fan

Furnace, 3way refrigerator, hot water heater, Onan generator, shower, screens, awning, new Optima house battery, continental spare tire and car cover.  listed 4/4/17  (1394)
---
2002 Versatile 190 (IL)
Contact email:
zwingli@comcast.net
Dodge 5.2 L chassis with 72,000 miles. Unbelievably well-kept both interior and exterior.
Awning. Generator. All the regular RT items.  4 front seats. 1 owner. Clean Carfax. Clear title. $25,000. Chicago. 
Listed 22Jun17 (1470)
---
2003
---
2003 Popular 190 (TX) SOLD
2003 Roadtrek Popular 190 on Dodge chassis. Great condition, only 81,000 miles. Standard Popular 190 options + awning and flat screen TV. Including kingsize memory mattress, if you want it. Have all paperwork. Tires have less than 3000 miles on them. It is currently on consignment with a dealer for $32,000 but, if we sell it ourselves, we will sell for $25,000.

We love EVERYTHING about this RV and it's very hard for us to sell. But, we are getting older and don't go out like we used to, so really can't justify keeping it. Hope someone else will love it as much as we have.  Listed 4May17 (1424)
---
2003 Versatile 190 (CO)
Telephone:
719-630-3500
53,421 miles. Asking $31,000 OBO.  Located in Peyton, 10 miles out of Colorado Springs.
Body and new paint excellent condition. New curtains, new tires, dealer detailed, original manuals.   Just serviced and checked. Dashboard a/c is amazing.  Onan generator 155 hours, rear a/c, 3-way fridge, awning, seats 4, front and rear tables.
We just bought this (2 previous owners) but unfortunately does not fit our music gear like our older model did, so we have to sell.  Listed 9Jul17 (1486)
---
2004
---
2004 Popular 170 (AZ)
Telephone:
480.766.9690
Contact email:
johnsonsl944@gmail.com
Great driving RV based on a Chevy 2500 Series van chassis. Excellent condition inside and out, with 80,300 miles.
Onboard Onan Generator, Built in Ac/Heatpump, DC/AC/Gas Single door fridge/Freezer, Lavatory with toilet and Shower, Outdoor Shower, Microwave, 2 burner gas Stove, Retractable Awning, Satellite Navigation w/BT handsfree, andLeather swivel Captains chairs.
Overall RV is in excellent condition, all items work, with a few minor cosmetic flaws. The paint is chipping and peeling in a few small spots. The fiberglass body cladding was loose and has been glued by the previous owner, its secure, just a cosmetic issue. Vinyl graphics are starting to dry and crack. Van just passed AZ Emissions inspection in April.
Van is located in Gilbert, AZ. Asking $25,000 OBO. Clean Arizona title in Hand. Contact Sidney. More pictures available upon request.  Listed 9Jul17 (1485)
---
2004 Popular 170 (CA) SOLD
56K miles, excellent condition. Exterior near perfect. Virtually no nicks/scratches, all graphics bright and clear. Engine/transmission excellent. $33,000. 
All camping equipment works properly, including Onan generator, AC/Heat pump, propane stove and furnace, 3-way refrigerator, flush toilet, internal and external showers, hot water heater, fantastic fan, TV with DVD player and remote.
New stereo with bluetooth and remote. New front tires/alignment. Recently rear-end fluid change, transmission oil drain and fill, engine oil change. Generator less than 100 hours. Roadtrek armoire in place of the 3rd seat.
Clean Carfax, title in hand. Camper is located just north of San Francisco. Listed 2Jul17 (1479)
---
2004 Popular 190 (CAN)
Contact email:
andrew.forward@gmail.com
2004 Roadtrek 190P Anniversary Edition   w/100k kms located in Calgary AB Canada ASKING:  $40,000 

  $35,000 USD
Features include Anniversary paint scheme with matching dash kit, leather seating, fiamma box awning, chrome wheels, continental spare tire carrier, and more!
Great condition; all options working great.  Lots of upgrades. After months of research and talking to road trek owners around North America to make the 190P perfect (approx $6,000 in new upgrades all less than 1.5 years old)
Ripped out old dump system and replaced with new rigid pipe and waste master camlock style system. much improved. quick clean and secure. Likely the best thing I did. man did I hate the old setup.

http://campingworld.com/shopping/item/waste-master-rv-waste-management-system/82180

 200w solar install with MPPT charge controller and external monitor. New dual coach batteries upgrade from factory, charger / converter upgraded to new 4 stage unit,  Air bags, shocks and new HD front Springs. 2.5" extra clearance 
LEDS all around, replaced rear round florescent bulb with new led fixture,  Canary Camera / temp monitor
Cell signal booster, new LCD TV, Onan gen complete tune, 360 siphon septic vent cap
Wired in second battery box, upgraded speakers, nav deck and rear camera, Tire sensors with monitor, new Maxx air fan with remote control and rain sensor.  Listed 24Mar17 adj 23Jun17 (1384)
---
2004 Popular 190 (CO)
Telephone:
(970) 485-0521
Contact email:
raddrose@gmail.com
 Chevy Express 3500 chassis with 6L V8 engine   117,800 miles;  Erie, Colorado. Asking $29,500 

 $28,300.
AC/DC/propane refrigerator, sink, 2-burner propane cook top, micro-wave; water heater, 45 amp Converter/ Charger, and Inverter; Cool Cat AC/heat pump (12,000 BTU), propane furnace (16,000 BTU),  Onan on-board 110V generator; Dual deep-cell coach batteries.
Inside toilet/shower combination, Queen bed converts to dinette, Captains chair front seats w/ 2nd table; storage in multiple cabinets, closet, rear and exterior compartments; Updated TV w/ DVD player; updated radio w/CD player and back up camera system
Spare Tire carrier,  10,000 lb. hitch w/ 7-pin trailer light receptacle, Outside Shower, 11.5 ft awning; Screens for side and back doors
Everything in excellent working order; Water pump replaced 2013; All batteries replaced 2014; Brakes replaced 2015; Original manuals for Chev chassis, coach, appliances and accessories. Vehicle has been maintained in excellent condition; minor exterior scratches. Contact: Rosella  listed 14JUN17 Adj 7Jul17 (1462)
---
2004 Versatile 190 (NY) SOLD
2004 Roadtrek 190 Versatile on Chevy chassis, 37,000 miles, Clean title.
Original owner took beautiful care of this lovely motorhome and it is in pristine condition.
Created many wonderful memories, and looking for a new owner who will enjoy and appreciate it as much as we did.

Never has been in a car accident, had no pets, no smokers
Asking $30,000 OBO, Located Long island, New York  listed 20Jun17 (1467)
---
2005
---
2005 Popular 170 (WA) SOLD
Location:  Washington State Price:   $37,000
 This clean rig has spent it's life in the Pacific Northwest with two different owners.  It just turned over 78,000 miles.  This is a on a Chevy Express 2500 chassis with a 6.4L engine.   Yes, it moves quite briskly through traffic and doesn't even blink at those steep hills.


In addition to all of the standard Roadtrek amenities, It includes a new coach battery, front windshield cover, tire covers,  and new stereo with blue tooth.  

Everything is in working order.  Detailed maintenance records are included. Vehicle is very clean and has been maintained in excellent condition.  listed 25May17 (1443)
---
2005 Popular 210 (IA)
Telephone:
515.291.0242
Contact email:
tnervig@gmail.com
Beautiful 2005 silver Roadtrek 210 Popular. It has 118,715 miles but is in great condition. Looks good. Drives good. Mechanically sound. No rust. New tires when we bought it with 108,442 miles in September 2014.
We love this motor home but our next vacations are not RV type vacations. Asking $35,000 but we are open to offers. Listed 27Jun17 (1475)
---
2006
---
2006 POPULAR 190 (FL)
Telephone:
772-321-1170
Contact email:
AVEMAR38@gmail.com
Chevy 3500, 6L V8 - 60,300 miles. Fort Pierce, FL. Upgrade sand/mocha paint. $41,000
Well maintained in excellent condition. Maple interior. Leather seats, flat screen television, twin bed layout with

king bed fillers. All standard features and many options including macerator dump pump, 2.8KW generator (260 hrs), aluminum wheels, awning and more. Full manuals and documentation. Call or email for more photos and full details. Listed 26Jun17 (1473)
---
2006 RS Adventurous (MI) SOLD
Only 32,000 miles on this beautiful 2006 Roadtrek Adventurous RS Edition with a silver exterior. Well cared for, in great shape, and ready to go! $55,000.



Mercedes Benz 2.7 Liter, I-5 Turbo Diesel, Tow package, Generator, Air conditioning, Second auxiliary house battery, Dometic heat pump, Inverter/Charger, Water Heater, Macerator Pump, On board propane tank, Bathroom with hand-held shower, toilet, and sink, Kitchen with solid surface countertops, 2 burner gas stove, range hood, convection microwave, refrigerator, sink, coffeemaker and lots of storage, Power fold down couch/bed in rear with 17" flat screen TV/home theater, Front and back dining table options, Awning, Exterior shower, Power Roof Vent, Brand new Michelin tires. Listed 30Apr17 (1421)
---
2006 Versatile 190 (NJ)
Contact email:
sailorc@yahoo.com
 Location: Northern New Jersey (has never seen winter salt roads)
 - Very clean and very well maintained, based on Chevy Express 3500 with 6.0L V8
 - 95500 miles,  Onan Generator 120 hours,  maintenance bills, new batteries
 - Last service at 93000 miles with new water pump
 - Transferable Compass Motorhome Coverage ends 12/2018 and 121000 miles (200 USD deductible)
 - No accidents. Cushions, carpets, furniture like new,   - Asking $ 40.000 listed 6Jul17 (1482)
---
2006 Versatile 210 (GA) SOLD
2006 Widebody 210 Versatile (with 4 upfront seats) on a Chevy 3500 Express chassis -
Located in Dawson, Georgia.Purchased new, now our needs have changed.
Excellent condition, 24878 miles. Garaged since we owned it.
Onan generator, wet bath + aisle bath and outdoor shower, water heater, propane, 3 way Dometic fridge, Cool Cat AC, heat pump, propane furnace, all original fabric is in great shape, 2 dinette tables, 2 burner propane stove, microwave.  Awning, hitch for towing and wire harness.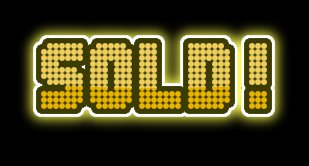 Well cared for by us, and is ready for a new home.   Regularly maintained, no collisions, burns no oil , all appliances and devices function well, normally kept covered when not in use.  Asking $49,000  email or call Bill listed 29May17 (1447)
---
2007
---
2007 Popular 210 (CAL)
Telephone:
209 586- 5686
53,000 miles. Excellent condition.  Direct tv antenna on top. Four fairly new Cooper tires,10,000 miles on them. Spare tire in mount on back of van. Sony cd/dvd player. Cover. All the usual Roadtrek amenities.  Located in Sierra foothills near Sonora, CA. Asking $46,000. Listed 21Jun17 (1469)
---
2007 Popular 210 (FL)
Contact email:
meeckhoff@gmail.com
2007 210 Popular, 58K, asking $52,000
New A/C, back-up camera, sat. Radio & Bluetooth, macerator, AGM battery, Progressive Electrical management syst., Tire Traker, EZEE lift. listed 18Jul17 (1494)
---
2007 Popular 210 (MA)
Telephone:
413-347-9393
Contact email:
bob.a.watkins@gmail.com
Perfectly maintained widebody 2007 Silver 210. 73k miles. Selling for my parents who have owned it since new (their second) and who are "retentive" about taking care of things. Nothing needs to be done, just get in and go.
I have 40+ pics and can answer any questions. Asking $49,500. Located in Groton MA. Listed 14Jul17 (1489)
---
2007 RS Adventurous (CAL) SOLD
2007 Roadtrek Adventurous RS Edition with a silver exterior. Well cared for, in excellent condition and ready to go! $45,000. 122,000 miles.
 Mercedes Benz 5 cylinderTurbo Diesel,  Generator, Air conditioning, Inverter/Charger, Water Heater, Macerator Pump, On board propane tank, Bathroom with hand-held shower, toilet, and sink, Kitchen with solid surface countertops, 2 burner gas stove, range hood, convection microwave, refrigerator, sink,

coffeemaker and lots of storage, Power fold down couch/bed in rear with 17" flat screen TV/home theater, Front and back dining table options, Awning, Exterior shower, Power Roof Vent, Brand new Michelin tires.  
Located in Huntington Beach, California   listed 25May17 (1445)
---
2008
---
2008 Popular 190 (NC)
65.5K miles. Excellent condition lots of extras.
Asking $50,000 

  $45,000
Call Gerry Kilpatrick 828 556 1091, located near Brevard. Listed 27Mar17 adj 23Jun17 (1389)
---
2008 Popular 190 (WI)
Telephone:
920-917-0172
Contact email:
hjoelboyd@gmail.com
Only 54,000 Miles pampered 2008 Roadtrek 190 Popular.  Solid Natural Maple Cabinets, GraniteCounter Tops, Onan Generator, 6.0 Liter V-8 Engine, 4 Speed Heavy Duty Automatic Transmission with cooler,  averages 14 +/-Mpg
Tow Package, Continental spare tire, Appearance Ground Effects Package, Leather Suede Captain Sw

ivel Chairs And Rear Power Sofa, Front & Rear Dining Table, Gas Stove, Microwave, 3 Way Refrigerator, Coolcat Air & Heat Pump, Gas Furnace
Custom Awning, 2nd Aux House Battery, Screen Package For Door openings, 19' Flat Screen TV And CD Player, Surround Sound Stereo, Exterior Shower, Armoire Cabinet exchanges with 3rd seat, recent new tires, Macerator Pump.
Enjoy All The comforts and conveniences of jome. New replacement Cost Over $120,000 Save Big With This Excellent 2008 Roadtrek Now Just
$59,900
Price reduced make offer $58,900.
Clean Car Fax Clean Title 
listed 30Jun17 Adj 9Jul17 

(1478

)
---
2008 RS Adventurous (CAN)
2008 RS Adventurous. CDN$90,000. USD$70,000 on Mercedes (Dodge) Sprinter diesel chassis, 70.5k KMs - 46.9 miles

This RS Adventurous is quite unique. Exceptional storage capacity - custom designed andbuilt of matching Cherry Wood by a cabinet maker. Check out the available photos -  'typical' second row passenger seats removed to allow for extensive cabinetry.  Tops that have an edge so items will stay in place when travelling. Big drawer and door-front shelves on the driver's side with one side lower to allow removable table to be used by the swivelled captains chairs. Passenger side both sides of the cabinet open to allow for easy access when picnicking outside the vehicle. Separate storage spot for shoes right by the door. 
Includes all standard Roadtrek factory installed RS Adventurous features, and  Propane generator, manual Fiamma awning, new tires, up to date maintenance service, etc.. 
 We have initiated an enquiry with Roadtrek for clarification on the year of Registration with the MOT. This unit might be changed to 2009 or 2010 registration.
 Contact us at: 4979hvs@Gmail.com or toastmasterjane@yahoo.com   Lots more photos available
Call 519-747-4979 or 416-805-3578. Located at the narrows between Lake Simcoe and Lake Couchiching.  listed 15Jul17 (1493)

---
2009
---
2009 Popular 210 (WI)
Telephone:
262-565-8307
Contact email:
mapel1616@gmail.com
Chevrolet class B motorhome top of the line 210. 63,000 miles
In excellent shape, fully loaded: Onan generator, fully self-contained, full kitchen, shower, awning, trailer hitch, and backup camera.
Runs great.  Title is clean asking $57,250 or best offer. Will consider all offers. No trades. Must go soon, never seen snow!
Owner lives in Utah, motorhome is in Wisconsin for the summer, Milwaukee area. More pictures available upon request. listed 12Oct16 (1277)
---
2010
---
2010 Popular 190 (VA)
Telephone:
757-406-0869
Contact email:
kevinevelynray@aol.com
Chevy express 3500 chassis, 50 K miles, excellent condition, everything works. New coach batteries, leather seats, eclipse entertainment system, onboard generator. Meticulously maintained, records available.   $57,900. Location Portsmouth, VA
.
Listed 2Feb17 adj 3Apr17(1352)
---
2010 Popular 190 (WI) SOLD
2010 190 Popular 3500 white Chevy Express. 4.8L V-8 engine. Fully loaded.
Onan Generator, Home theater, 12 cup coffee maker, etc. One owner, non smokers, no pets, always garaged, 33,500 miles.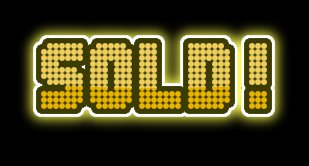 Originally listed at $91,000. Asking $69,000. Located in Madison(Middleton), WI.  listed 1Feb17 (1351)
---
2010 Popular 210 (NC)
Telephone:
919-418-7998
Contact email:
ilacross@nc.rr.com
2010 Roadtrek Popular 210, Chevrolet Express 3500, 6.0L V8, Bronze color, only 25,000 miles
Fully loaded and in very good condition, Nonsmokers and no pets, Kept indoors during the winters in NC.  Runs great with a clean title.  All appliance and features work.  Auxiliary batteries less than two years old.

Features include:  Electric sofa, 3rd seat Armoire (3rd seat included), Macerator, Microwave / Convection oven, Refrigerator (AC/CD/Propane), Shower/Bathroom, Awning, EZ-Lift rear spare tire holder, Back-up camera, GPS Navigation w/AM/FM/CD/iPod
Recessed A/C and Heat pump, Furnace, Hot water heater, DVD Home Theater, Generator with remote start, TV Antenna, Trailer Hitch.
Reduced to $60,000.  Located in North Carolina.  listed 22May17 (1438)
---
2011
---
2011 Popular 210 (AZ) SOLD
 2011 Roadtrek 210 Popular, 2011 Chevy Express Van Chassis, 6L V8 engine, 70,000 miles.
Excellent condition, Garaged year round, nonsmokers, no pets. 
Only 3000

miles on rear tires. 

 Roadtrek installed options include a removable armoire with lounge seat, continental spare tire kit, Coffee maker, Onan generator, hanging pantry beside galley towards rear, power sofa, and aluminum wheels.
 Additional features include the EZLift spare tire kit, Bilstein shocks, and SeeLevel II digital holding tank sensors.
 $60,000. Located in Arizona.  listed 3Jun17 (1452)
---
2011 Popular 210 (MI)
Telephone:
616-546-1669
Contact email:
amundsen@msn.com
Chevrolet Express Van chassis, 6.0L V8 engine, 55,000 miles, 4 new tires, new battery. Fully loaded in very good condition, non-smokers, no pets, winters in Florida.

Features include: removable armoire and third seat, continental spare tire, power sofa/bed, microwave/convection oven, large 3-way refrigerator/freezer, back-up camera, Tom Tom GPS navigation, AM/FM/CD/IPod, 19" TV, DVD, home theater. Must sell because of health reasons.  Asking: $68,500 

 $67,500 - OBO Located in Michigan. Listed 10Jun17 adj 1Jul17 (1459)
---
2011 Versatile 170 (FL)
2011 Roadtrek Versatile 170, Chevy Express 2500 4.8L V8 , Silver, 49,000 miles
 Our favorite thing about this RV is it's compact size. It can be driven anywhere, easily, by anyone and fits in any regular parking space.
 Excellent condition, fully loaded, nonsmokers, one owner, no pets.  New tires in December 2015.  The Versatile features 4 seats at the front. Includes optional portable armoir, 2 bed boards for sleeping a total of 4, RV cover, cargo carrier luggage rack that attaches to hitch, waterproof cargo carrier bag with tie down net. Continental spare tire kit with like new tire.
 Generator carburetor jets need cleaning and price can be negotiated to factor that in.
Asking $59,000.  Email me for detail of features and photos at LDN2017@yahoo.com
 Located in Miami, Florida  listed 8Jul17 (1484)
---
2012
---
2012 Popular 190 (WI) SOLD
Only 9812 miles on the beautiful 2012 Roadtrek 190 Popular SE edition in custom silver exterior. Includes fully enclosed bath with extra sink, less than 3 hours on the Onan generator 

6.0 Liter v-8 with the new 6 speed heavy duty automatic transmission that

averages 16 +/-mpg fuel economy, transmission cooler with tow package, continental spare tire, Tom Tom navigation with rear backup camera, appearance ground effects package, Winegard satellite over $1000 value, max air roof vent cover, leather rear power sofa, solid cherry cabinets, granite kitchen counter top, front & rear dining table locations, 2 burner gas stove, microwave, 3 way refrigerator,
Coolcat air & heat pump, additional gas furnace, custom awning, second auxiliary house battery, screen package for door opening, 19' flat screen tv and cd player, surround sound stereo, exterior shower, and American racing wheels.
Enjoy all the comforts and conveniences of home. New replacement cost over $120,000.  Save big with this excellent 2012 Roadtrek
Asking just $73,900

   $69,999 obo clean car fax listed 8Apr17 adj 27Apr17,12May17 (1398)


---
2012 RS Adventurous (WA)
Telephone:
360.333.0567 Call or Text
Contact email:
davidwilder3@gmail.com
FULLY EQUIPPED, READY TO GO TODAY!

Located: Anacortes, WA$92,500 

    $85,000
Mercedes-Benz 3500 (1 ton) dually van chassis, V-6 diesel engine, turbocharged, 190 horsepower  Odometer: 15,300 miles,TRUE mpg: 17 – 18
ONE fastidious owner ALWAYS STORED IN HEATED STORAGE BUILDING. Never smoked in! Never off road! Never damaged! Never any bodywork!
Factory options:  Captain's seats in second row, Folding mattresses for front lounge and/or Captain's seats (never used), Onan MicroLite propane generator (2.5 LW), Screens for rear cargo door screens
 SE package: silver paint with grey paint on lower body, Power rear sofa (12V repl. Dinette; 2 seat belts; converts to twins/king bed,  Extended valve stem kit.  Check all tire pressures (and service them), both inside and outside dually in 5 minutes! 
 Serviced late last year by Roadtrek dealer (Poulsbo RV) for RV related functions and authorized Mercedes Benz dealer for chassis functions (Lynnwood Mercedes).  Not used since service.
Contact seller for detailed list of equipment and more pictures.  Listed 24May17adj 14Jul17 (1442)
---
2013
---
2013 Agile SS (CA)
Contact email:
only7web@gmail.com
This 2013 Roadtrek Agile is "ROADTRIP READY" with only 48,600 miles! Located at Park of the Sierra (SKP). Excellent condition (no smokers, no kids, no pets.)
Comes loaded with all Roadtrek's Standard Features PLUS these: Paint Package; Silver Ice  /  Platinum interior, Cherry cabinetry  /  200w Solar installed by AM Solar ($3200)  /  Optima Leather throughout   / Onan generator (<43 hours)  /  110v 19" flat screen television on rotating bracket, DVD/CD system   /   Continental Spare Tire Carrier   /   Tow Hitch; Back-up Camera   /   Aluminum Wheels. 
Recent or New installations: Michelin tires   /    Garmin GPS   /   2 X New AGM (6v) batteries. 
Link to view additional photos: https://fresno.craigslist.org/rvs/6093536126.html
Serious buyers only, please.
Priced to sell @ $87,900 

  $84,000.  listed 5Mar17 Adj 13May17 (1371)
---
2013 RS Adventurous (CA) SOLD
25,000 miles, in excellent condition and a dream to drive (excellent mileage too). Recent Mercedes service so none needed until 35,000 miles.  Still under warranty and has been lovingly used and appreciated.

Large double cabinet with slide out table - easy to use with swivel chairs for meals and computer use. 

Onan generator / spacious counter / power sofa (makes into king or twin beds). A/C with heat pump / microwave / furnace and frig / bathroom / heavy duty trailer hitch.
Mercedes-Benz gold exterior, cherry wood and tan (easy care) interior. Asking $85,000. More photos available upon request. listed 19 Dec16 ext 11Mar17 (1323)
---
2013 RS Adventurous (WI)
Telephone:
815-441-5159
Contact email:
maxandbeth@live.com
2013 Roadtrek Adventurous RS.
It is in good condition and located in Beloit area. The mileage is 60,500 miles
We are asking $92,500.

  $88,500 $77,500
It has one solar panel and the ProVista solar system controller. . The Onan generator has 23.9 hours. It has the large screen for the back doors.
This Roadtrek has three seats with a wardrobe in place of the fourth seat in the second row on the left side.
Have pictures to share with those that are interested.
We can be reached at 815-441-5159 or maxandbeth@live.com       listed 10OCT16  adj 7Feb17, 7May17 (1273)
---
2014
---
2014 CS Adventurous
2014 CS Adventurous XL, 27,000 mi., Excellent Condition, Mercedes Benz 3500 Chassis, New Alcoa Aluminum Wheels and Michelin Tires(less than 1000mi on them).
Asking $97,500.   Contact Dan  drwolfphoto@gmail.com or 906-869-1113.
 Must Sell soon!  Located in  Marquette, Michigan  listed 5May17 (1425)

---
2014 E-Trek (FL)
Telephone:
727-459-4184
2014 Mercedes Sprinter Road Trek - E Trek Motorhome.
Diesel - Solar Panel - One Owner - Like New Condition - Non Smoker - Garage Kept - Only 11.000 miles - $99,950 OBO. Located in Dunedin, FL.
Call John @ 727-459-4184 - Pictures available on request. Listed 21Apr17 (1413)
---
2014 Popular 210 (CO) SOLD
2014 Roadtrek Popular 210 Chevy 3500
 LOW MILEAGE - Very Clean!! 5780 Miles
 GPS, Rear Camera, Leather Seats/Sleeper, Onan Generator with 119 hrs. Microwave, Furnace, A/C, two burner stove, sink, large frig with freezer built in, shower in bathroom or in aisle, 22" Flatscreen TV in back, dvd player, AM/FM/CD Stereo

On-star ready, inverter, luggage rack on back to haul extra items (i.e - coolers, chairs, etc), hitch, outside shower, cruise control.
Interior color light tan, exterior is brownstone metallic asking $72100 listed 29May17 (1446)
---
2014 Popular 210 (TX)
Contact email:
eacopeland2003@yahoo.com
Roadtrek 210 Popular (Austin, Tx)
Hard to find 210 Popular – White. Well maintained. 
Lots of extras. Power sofa with king/twin bed, and 22 inch flat screen TV. 
Currently less than 25,000 miles. Asking

$89,000

 $83,000.  Make offe
r.
Listed 22Jan17 Adj 10Mar17 7Jun17 

(1344)
---
2014 Popular 210 (VA)
Telephone:
757-593-1007
Amazing 2014 Roadtrek 210 Popular with only 24k miles. 
Van is full bodied painted and brown color with Tan interior.  This color combination was only available for a short time.  Absolutely stunning inside and out.  Garage kept since new. 
This is the ultimate travel van that is self contained and has all the amenities of home.
Everything has been meticulously maintained.  Warranties still in place and title in hand.  $74,000 OBO.  Priced to sell.  NADA used to determine value.  Yorktown VA. Contact Kevin  listed 27Jun17 (1474)
---
2014 SS Agile (AL) SOLD
2014 Road Trek SS Agile.  Diesel Mercedes Benz engine
19.5 ft, 36, 500 mile , 22-24 MPG, 5 yr extended warranty w/ no deductible 
Unit is loaded and in excellent condition.  located in Foley, Alabama 

asking  $98,500

  $89,000 $82,000 or make a offer contact Shelby  listed 20JAN17 adj 17Jun17 (1340)
---
2015
---
2015 Adventurous RS (OH)
Telephone:
937-701-5721
Contact email:
Lloydhd103@gmail.com
Super clean with only 11,173 miles.  Mercedes 3.0 L CRD V 6 turbo Diesel
BlueTec, Under Hood Generator, 4- Batteries 6 V AGM, 4,800 W , Solar charging system – daylight – 240 W with charge controller 
Awning, Full Leather, Power Sofa, Heated Seats, In Dash Navigation with Backup Camera, Trailer Hitch, and much more.  Located in Celina, Ohio

 Asking $102,995 

$99,995  listed 24May17 (1441)
---
2015 CS-Adventurous (CAL) SOLD
Gray 2015 CS Adventurous with 15,600 miles.
Comes with armoire in addition to the third seat, induction cooktop, rear and sliding door screens, solar, 3000 watt inverter, 33 gallon fresh water capacity and four batteries, ALDE heating and propane.

Completely inspected on 4-19-17 by a certified Roadtrek mechanic. Everything is in working order.
Asking $115,000

 $105,000. Located in Riverside County, CA.  listed 20Apr17 Adj 17Jun17 (1411)
---
2015 E-Trek (FL)
Telephone:
239-878-0644
Contact email:
pookie2048@gmail.com
Roadtrek Etrek 2015 with 4,700 miles. White exterior with 4 captains chairs, cherry cabinets and loaded with all the options to boondock.  This Roadtrek is in new condition, stored indoors and plugged in year round with a surge protector. Fold-down bike rack included.
Price is $114,900.00 

.     $109,900  Contact owner at 239-878-0644 or email to pookie2048@gmail.com  Listed 3Apr17 adj 11Jul17 (1393)
---
2015 Popular 190 (TX) SOLD
 One owner Roadtrek 190.  Located in Texas 
Besides all the Roadtrek features it has a roof solar panel.The mileage is 21000. Price is $75000. I will include a Thule 2 bike hitch carrier.

My age is the reason for the sale  listed 19Apr17 (1410)
---
2015 RS E-Trek (MO)
Telephone:
573-380-2075
Contact email:
grgcmr@comcast.net
Our Roadtrek E-Trek is the original and proven design with 8, 6-volt AGM batteries (two under the hood and 6 under the rear floor), a 3500 watt under-hood engine generator (2nd alternator) that charges the batteries, a 5000 watt inverter that supplies 120v power to appliances and the roof A/C unit, and 240 watts of solar panels on the roof.
It has the 4 captain chair floor plan. There is a convection microwave, induction cook top, a hot water/filtered cold water dispenser, and a Webasto diesel furnace/water heater.  We have made several upgrades which include adding a Cooper-Bussmann battery equalizer to control battery drain from 12volt appliances, converted the shore power connection to the SmartPlug system and upgraded the suspension with SumoSprings both front and rear. There is also the flat screen TV and DVD player that was factory installed.
The Mercedes Chassis has the optional safety package with additional air bags, lane departure warning, collision avoidance system, xenon headlamps with washers, blind spot monitoring system, and steering wheel controls for audio and monitoring systems. There is no propane system due to the all electric configuration.
Less than 16,000 miles, all routine maintenance up to date. Mercedes-Benz Sprinters have had some issues with the exhaust NOX sensors failing. Both NOX sensors were replaced in January 2016, and the operating system was reprogrammed at the same time which eliminates recurrence of that issue.
If you are in the market for the E-Trek model, I don't think you will find another one in the country that has been as well cared for as ours. 

 $99,000. Contact information:  
grgcmr@comcast.net
or 573-380-2075.
Listed 3Nov16 Adj. 5May17 (1298)
---
2015 RS E-Trek Adventourous (TX)
Telephone:
903.278.6453
Contact email:
maheegan@aol.com
2015 RS E-Trek Adventurous, 6800 miles, Texarkana, Texas, Color:  Silver Ice 

Ebony cabinets & Halo leather black sofa with platinum distressed inserts w/ matching fabric and flooring. 
Luxury package - heated driver/passenger seats, multi-function steering wheel with trip computer, light & rain sensor, blind spot monitoring, collision prevention assist, lane keeping assist.  Bi-xenon headlamps and headlamp washing system.  Becker map pilot nav system, rear view camera, fog lamps, and lockable glove compartment. Screens for rear cargo door opening
 22" flat screen TV on rotating bracket, Sirius Satellite Radio, Chrome wheels with steel inner rear wheels & steel spare, Omega Cellular Carlink Security System $115,000 

 $99,900. listed 14JUN17 Adj 13Jul17 (1461)
---
2015 Versatile 170 (CAL) SOLD
Price: $85,000.  Open to reasonable offers.
Condition:  Excellent.  Miles:  5458
Gas Generator: approx 40 hrs, routine service and runs strong like new.  
Reason for selling:  not much time to use since still working full-time.  On days off, wife doesn't want to sleep in it with the little kids camping. Located near San Diego.

Bought in Southern California and driven entirely in California. Transferrable extended warranty valid until 6/15/2019 (covers vehicle paint job, wheels, tires, all RV/vehicle systems, electrical/plumbing/mechanical including the retractable power awning, and all interior RV upholstery).  
Nonsmoker.  Original owner.  No pets. The 170 has a rear couch that converts to a full sized bed.  This Versatile has front seating for four (seat belts for seven) and selling w/ the accessories to convert the front seats to two small beds.
There are several aftermarket modifications and other OEM options that can be sent to anyone interested. Additional pics available upon request. Cell (text or call): 858 247 2235. Listed 8Apr17 (1396)

---
2015 Zion (WI) SOLD
Like NEW! One Owner, Solar, Lithium and AGM, Underhood Generator,   $77,900 OBO
Power front door and side door steps, spare tire kit (underneath), Rear and Side Screen package-
BlueRay TV (rotating bracket) and DVD Player, Retractable power awning,

Interior permanent bathroom with shower, Galley features a 5.0 cu.ft. refrigerator, propane stove and microwave, Air Conditioner - 110 V, 11,000 BTU roof mount
Side facing rear 12 V power sofa allows for a long open aisle perfect for large items and then easily turns into a king-size bed or twins at night, Front swiveling Captain seats, Spare Tire  listed 25Mar17 (1386)
---
2016
---
2016 CS Adventurous (CAL)
2016 CS Adventurous 4x4 Located in Brentwood, Calif. Asking $119,000 with 29,980 miles  Call or text (310)-709-7730
One owner. No kids, non-smoker. Like Brand New ! Meticulously maintained. This 2016 RoadTrek CS Adventurous is unique with a 4x4 and features the E-Trek package along with the Roadtrek and Mercedes Benz warranty still in effect.
 13' power awning; Fully Enclosed Bathroom with Shower; Smoke, propane & CO detectors; DVD Player with 6 Speaker Home Theatre Surround Sound System; Bug Screen package;Solar Panel w/Charge Controller; Volt Start Autostart battery protection; Alde wall and in floor heating; ALCOA aluminum wheels
 Instant hot water, on demand; Convection/microwave; New Replacement Full size fridge and freezer  battery disconnect & generator hour meter; Front dinette w/ Leather rear power sofa for one King size bed or converts to 2 singles;  macerator sewage pump; Propane Stove -Water Heater
20,000 mi service completed in 09/2016; Oil changed at 3,000 mi, 10000 mi and 19000 mi; New windshield. New current generation lithium battery bank by RT Kitchener. Selling because my beloved dog is dying and unable to travel.  Listed 15Feb17 (1363)
---
2016 CS Adventurous XL 4x4 (GA)
Contact email:
jjenningsotrl@gmail.com
Mercedes Sprinter turbo diesel, 4-wheel drive. Standard Mercedes Sprinter equipment and Roadtrek equipment.  Options include: Aluminum wheels.  Equipped with 2-solar panels, 470w total output.  Four 200 AH Lithium Ion batteries.  Undermount air conditioning.  Alde induction floor heating.  Induction burner.  Convection microwave.  Two door refrigerator, 7-cu ft.  Drop down overhead storage.  Samsung 24" TV. DVD player.  Surround Sound speaker system.  Headboard.  Golf bag rack. Outside electric awning. Third seat. King size bed. 
Mileage at 6393 at this posting.  All systems are functional.  Recently at the dealership in Nokomis, Fl for minimal warranty work and fine tuning.  Six year Roadtrek factory warranty is transferrable. 
Unit is located in Athens, GA .  Contact for information or to arrange to visit the unit. $149,900.

 $139,900 129,900. Listed 11Apr17 Adj 12Jul17 (1402)
---
2016 RS Adventurous (CAL)
Contact email:
livingadesertlife@gmail.com
Immaculate interior and exterior. 13,100 miles. Excellent opportunity offered under market value for similar Roadtrek RVs! We have to part with our beloved 2016 Roadtrek RS Adventurous due to health reasons. This special RV is loaded and ready for you!  $132,500
Transferable Roadtrek Warranty has ~5-Years remaining plus Mercedes-Benz base and limited diesel engine component warranties (as of Mar-2017).  Be the new owner of a market-leading RS Adventurous built on the long-lasting Mercedes Sprinter chassis (Mfg 2015), loaded with many highly-desired Roadtrek and Mercedes Benz Extras & UPGRADES.
Plush, heated Front Captain's Seats. UPGRADED luxurious Second Row Captain's Seats with Cloverleaf Dining Table with Open-Concept, Expanded Galley design. Transform your Power-Reclining Halo Leather Rear Sofa into a King Bed.
Has all the standard items plus several upgrades that will be further described and sent to interested buyers.
Non-smoking, thoughtful owners in Palms Springs area. Please call (415) 994-5644, 7am-9pm PT.  Listed 8Apr17 (1397)
---
2016 Zion (CAN)
Telephone:
506 380-4601
Contact email:
rw4242@gmail.com
Built on a 2015 Promaster chassis. It is sandstone Metallic in color. The mileage is 30,230 klm or 22,027 miles. 400amp agm battery, led lighting,200 watt solar, Onan 2.8kw generator, screen pkg, 22"flat screen, cable hookup. Power forward facing sofa converts to twin/king bed. All records are available also pics. $79.900 Cdn. Contact R W Fullerton. This is our daily driver and is in excellent condition. Listed 15Jul17 (1491)
---
2017
---
2017 CS-Adventurous XL-4X4 (NJ) SOLD
We have decided that traveling in a camper is not really for us. So our almost new coach, with 6,400 miles, always stored inside, is now for sale.
Our CS-XL 4X4 is fully loaded with 1600 Amp Hr Lithium Battery Modules and 600 Watts of Solar Panels.
The full list of options include; Undermount Air Conditioner, Diesel Alde with Radiant Floor Heat, Drop Down Rear Power Cabinet, E Trek Luxury/Infinity package, and Warp Core/Platinum Package.
Removable Headboard, Pantry (with a custom, factory made, slide out tray to fit a Kuerig Coffee Maker),The Third Seat is included, in case it is ever needed. Screen Package, Induction Cooktop, 2nd. Induction Cooktop, and Television.
Alcoa Aluminum Wheels, Golf Bag Rack, Factory added Tri-Outlets(110V/12V/USB) at both sides of the bed, Factory added spare HDMI cable from TV Cabinet to DVD Cabinet, Factory added custom garbage bag holder inside Sink Cabinet, and Factory supplied front side window screens.
Exterior paint is Champagne Pearl, Interior Fabric is Tan and the Cabinets are Cherry. All six wheels have been balanced, and the unit has been properly aligned, by Mercedes Benz.
All items/issues discovered during the initial break in have been addressed. There are no scratches, chips, dings, or stains. The coach has never been smoked in, no pets have been in the unit, and shoes have not been worn in the living area.
The balance of the Roadtrek 6 year, unlimited mileage, warrantee is fully transferrable. This coach would retail today for $197,786 plus the cost of the second Induction Cooktop, plus the cost of the Factory Added Extras, plus Freight Costs. Available now, vetted and without the wait, asking $154,900.  listed 8Feb17 (1356)
---
Accessories FOR SALE
---
Item: 3rd Passenger Seat 2015 210 (OR)
Telephone: 503-502-6426
Details:
Removable bamboo 3rd passenger lounge seat.
This was removed from a 2015 RoadTrek 210 Popular.
Seat is brand new, never used, still covered in original plastic from RoadTrek. Make Offer
Located in Oregon listed 18Jun17 (1466)
---
Item: Sure Power Battery Separator (CT)
Telephone:
914-391-9347
Contact email:
nkellogg@sbcglobal.net
Details:
One Sure Power 1315-200 Battery Separator 12V 200 AMP, purchased 6/23/16, in origin
al box.  
Exact replacement for firewall mounted unit on 2016 Agile. 
Original Cost- $ 112.62   $50.00 plus shipping as required. 
Located in Connecticut. Contact Neal listed 29Apr17 (1418)
---
Accessories WANTED
---
Item: Stowaway2 or Max cargo carrier
Contact email: weber035@gmail.com
Details:
Want used cargo carrier for 2 inch hitch.  Must be in working order. Prefer Minnesota 5 state area, but will consider Colorado and Nebraska.
Contact Peggy at  
weber035@gmail.com
Listed 16May17 (1432)
---
A message from Roadtrek Motorhomes Inc.
For anyone who has purchased a used Roadtrek, please make sure you have registered it with Roadtrek Motorhomes. This is required for product safety recalls and other communications from the factory. Please forward the following information to sales@roadtrek.com or to (toll-free) 888-ROADTREK (762-3873): Name, Address, City, State/Prov., Zip/Postal Code, Phone, email, & last 8 digits of your Roadtrek's VIN (Vehicle ID Number). Thank you and happy Trekking.