Roadtrek International - Roadtreks for Sale
Want to place an ad to sell your Roadtrek?
Keep your ad concise and not like a sales brochure.  Look below
for some examples and do not be overly long.
EMAIL us your ad request. Include: model, year, condition, location and price. Your ad will run 3 months.  You will need to renew before the 3 months is over or your ad will be removed.   You may include ONE picture.  This page is provided as a service to Roadtrek International Chapter and friends, and so is carried at no charge. NOTE: Many buyers already know about the Roadtrek standard features, but be sure to mention any additions, factory options, improvements, or replacements you have had done. Also, list all the ways you'd like to be contacted about your ad.  YOU DO NOT HAVE TO BE A MEMBER OF ROADTREK OWNERS GROUP TO HAVE YOUR ROADTREK LISTED. THIS SERVICE IS OPEN TO ANY INDIVIDUAL.  GOOD LUCK!
CLICK HERE or use webadmin@roadtrekchapter.org to send us your ad request.
We assume no responsibility for any ad placed on the Roadtrek website. Ads are free and come from anyone wishing to sell a Roadtrek, whether they are a member of Roadtrek International or not.  As such we have no way to verify the claims made by an ad written by the seller.
SCAM ALERT
ATTENTION ALL SELLERS!! Be aware of those attempting to buy your RV under false pretenses using the so-called "Nigerian Scam". Please refer to www.carbuyingtips.com/nigerian-scams.htm for more information. The best policy is not to respond to this kind of offer. However, you may choose to meet the buyer at your bank, with an officer present if you have reason to believe the offer to buy is legitimate. A real buyer likely will not mind doing this, but please use caution in any event.
NOTE- A CASHIERS CHECK ISN'T ALWAYS A SECURE PAYMENT - involve your banker.
Tom, Leslie & Hank - Chapter webmasters, RT owners & members of Roadtrek International
Contact us to place an ad:  webadmin@roadtrekchapter.org 
NOTE- Scammers usually will only contact sellers by email. Consider listing your phone number if appropriate.   
Attention potential buyers
The following listings are provided, at no charge, as a service by Roadtrek International Chapter, FMCA. It is a listing service only and all claims of condition, features, drivability and operational status are made solely by sellers. Prospective buyers should exercise the same cautions as they would when contemplating the purchase of any other vehicle.
Current Newsletter Listings
Please see the Roadtrek International newsletter.  It is our member's newsletter and has information on our group and its activities. 
Each current newsletter linked on our Home Page is open to all viewers.
Current Newsletter is accessible from the main page

Roadtreks are advertised in the above newsletter that are not on the website.
 Consider buying a Roadtrek and join our Roadtrek FMCA Chapter Owners Group.
==================================
---
Start of Website listings
________________________________________________________________________________________
1-00 Dealers Are Here Also
We have Member/Dealers 
They  have some great new and used Roadtreks. 
They are a part of our group, so take a look below at their ads.
Their ads are located at the end of this page. 
Scroll down after looking at the Roadtreks for sale by owners.
Be sure to check their own website for some great deals.
---
---
1990
---
1990 Popular 190 (MN)
1990 Popular 190—Dodge. 164,000 miles***Indestructible 318 V-8***Runs great—lots of power***Furnace***120 volt  A/C Two burner stove***Exhaust Fan***Microwave***Sink/toilet***Good awning***No generator but it had one in the past***Never rusted—spent most of its years in FL***Checked out 5/8/18 by RV mechanic—all systems work***The only mechanical issue is the engine A/C, it needs???***No smoke or pets***Owner's manual/receipts/CarFax***Ready for trayels.
Located in Lanesboro, MN***More pictures available***$7,500 FIRM. Call owner:  Bob 612-916-2841. Listed 13May18 (1717)
---
1991
---
1991 Versatile 190 (FL) SOLD
122K happy miles on this Versatile 190. We have travelled all over and have loved the comfort and convenience of the Roadtrek. Mileage has always been around 15mpg. 

All of the RV systems are in great working condition and have been well maintained. 
Upgrades include LED lighting, 3 speed Fantastic Fan with reversible air flow, newer Thetford toilet and an added outdoor shower.  Three-way Refrigerator/freezer has been replaced and works like new. One year old house battery.
Lots of storage! Has the optional underfloor storage compartment in the rear and and the huge wooden sliding storage drawer under the upper windows. And this Roadtrek was constructed with the generator ready option which is located under the right rear seat.

Upgraded vehicle AC to R134a refrigerant with a new compressor. This is a nonsmoking vehicle and the Interior looks great with beautiful oak cabinets.
This is a great way to try out the Class B experience at a low cost.  Ready to use Roadtrek's at this price don't come along often. Fully self-contained and ready to go! Ask for more photos and to answer questions. Orlando area. $8500. Listed 18May18 (1726)
---
1992
---
1992 Versatile 190 (OH)
Telephone:
812-212-7788
Reluctantly parting with this awesome camper. She needs some TLC but body is in great condition!
AMMENITIES:
Indestructible 318 V-8,  Runs great,  Furnace,  120 volt  A/C Two burner stove,  Exhaust Fan,  Microwave,  Sink/toilet,  Working Onan generator with 320 hours,  Never rusted-spent most of its years in FL,  Checked out 5/18 by mechanic-all systems work,  The only mechanical issue is the speedometer and odometer which reads almost 88,000 miles, it needs???,  No smoke or pets,  Owner's manual/receipts,  3 speed Fantastic Fan with reversible air flow,   Ready for travels.
Cincinnati Ohio area  serious call only please!
Asking  $7,500.00
listed 8Jun18 (1748)
---
1993
---
1993 Versatile 190 (MN)
Telephone:
612 729 4005
 1993 Roadtrek 190 Versatile. 91,500 miles - in great shape for age - no rust. Dodge Ram 350 with 318 engine. 
New Michelins and additional storage space added.  Set-up for two "campers".  Recent trip to Banff last summer, good power in the mountains.   No generator or water heater.
 Located in Minneapolis MN  Asking $ 9,900
Contact Neil: 612  729  4005 listed 3May18 (1709)
---
1994
---
1994 190 Popular (NY) SOLD
This RV is in very good condition and everything works perfectly. It has been very well taken care of and it shows. In good condition inside and out.  Mechanically good. All systems are working properly, and you can travel across the country without any problems.

V8 Dodge Engine on a Dodge 3500 Chassis and gets 15mpg. Both the engine and transmission run flawlessly. The tires are in excellent condition and you'll have to drive many miles before you even have to think about replacing them. Interior is in amazing condition.

3 way Dometic Refrigerator that is ice cold, all the time even on propane. Main awning that is complete and easy to set up. The water system is in excellent shape.
It comes with a rear dining table and a second mid-cabin table that fits behind the captain and co-pilots seats. Clean NY Title. There is no generator or hot water in this unit. $9700. . Listed 21May18 (1729)
---
1994 Versatile 190 (TX)
Contact email:
sobrietyrulesaa@yahoo.com
1994 Roadtrek 190 Versatile Class B camper with 218,000 miles, 2 owners, lots of new parts, needs to be hooked up to a Diagnostic machine to set correct timing. Alpine, Texas. For Sale. $4,000.00 I have Pictures. Jim. Listed 24May18 (1732)
---
1995
---
1995 Popular 210 (UT)
1995 Chevy Roadtrek Popular 210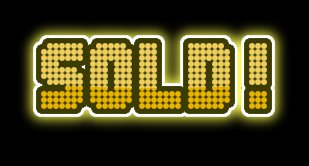 Excellent condition. Front captain seats plus two additional captain seats behind. King bed in back. All original upholstery and window coverings are excellent. New tires. Runs awesome--tons of power from the big block Chevy engine. Recently replaced exhaust and repaired in-dash A/C system. Mileage is around 130,000. Tons of life left in this thing! $12,500   listed 25May18 (1734)
---
1995 Popular 210 4x4 (TX)
Contact email:
rufdogdaddy@gmail.com
1995 4x4 Chevy 210 Popular - Texarkana, TX
 A very rare 210 that's been restored and had a 4x4 conversion done by Boulder Offroad.  Mechanically, it's mostly all new:  New Chevy 350 engine, Rebuilt 4L80 transmission, Dana 60 front end, Posi/limited slip, Rear regear, New suspension and leaf springs, Custom 3" exhaust system, Custom rear bumper with tire carrier, New paint job with spray-on bed liner, 16" XD wheels, 35" BFG K02 tires.  
Also new:  Exterior lights, Water and gray tanks, Optima red top battery, Upholstery, Paint, Black-out curtains, Window tint, Hot-water heater, TV, Rear-view camera, Tank gauge, Bed-liner floor, Dual-flow Fantastic Fan, Camo toilet, Shower head and LED lights.  
 The odometer shows 147K miles, but the van has less than 1,600 miles since restoration.  Asking $59,900.  Please email me for more details/pics.  rufdogdaddy@gmail.com  listed 23DEC17 Ext 12Apr18(1623)
---
1997
---
1997 Popular 190 ( CAN)
Telephone:
778-440-3475
Contact email:
brian.grover@shaw.ca
1997 Roadtrek:  190 Popular – Victoria, British Columbia, Canada
 Reluctantly parting with delightful camping van on Dodge chassis. In good condition, after ten pleasant years together.
Standard features include three way fridge, two burner stove, Fan-Tastic roof vent, Fiamma canopy and lots of great storage, back seat removed and replaced by extra table and storage bins.  Sleeping on two single beds or king bed.
Providing everything needed to start camping immediately, including kitchen equipment, bedding, chocks, water hoses, power cords and maintenance tools.
Odometer reading less than 263,500 km.( 165,000 miles), mostly on paved highways.
V8 engine and transmission both overhauled within past 32,000 km (20,000 miles). Many, many miles of reliable driving and pleasant camping await new owner.
Price only C$24,000 (approx. US$18,500)  Contact owners for additional information.
Bonus: hospitality in beautiful Victoria when collecting your Roadtrek  listed 29May18 (1737)

---
1997 Versatile 190 (MT)
Contact email:
tjoelholt@gmail.com
Dodge Ram 3500, 318 engine, 98,644 miles, fair Michelin tires.
New radiator, microwave and coach air conditioner.  Window and door screens.
Remote door locks, power windows. Never smoked in, no pets.
Drives great, good mileage, tight windows and doors, very few rattles.
Located in NE Montana.  Asking $10,000  listed 18Jun18  (1760)
---
1998
---
1998 Popular 190 (AK)
Contact email:
Leigh0088@hotmail.com
Located in Anchorage AK 

1998 Dodge Roadtrek - Very well used.  But these things are built to last!  Good tires.  New front end and alignment at Dodge. 2 Trojan T105 RV batteries.  Upgraded Best Converter.  1000 watt Generator.  3 way refrigerator, etc. great stereo, lots of storage,  too many things to list!    All receipts.  Runs great.
No awning on RT.   Asking price is $18,000 OBO
 Email and I will call you back!  Thank you.  listed 9Jun18 (1749)
---
1998 Popular 190 (SC)
Telephone:
843-315-5053
Contact email:
cpatalik@gmail.com
Gasoline Engine,, Dodge Ram 3500 Frame. Newly rebuilt transmission and overdrive. New brakes, battery and stereo (with bluetooth). TV, DVD and VHS. 
Fiberglass in great condition,  has an awning.
Missing one hubcap and generator will need servicing.  MILEAGE: 103626. Runs great and ready to travel.
 For more information call Charlie Patalik 843-315-5053. Located In  Myrtle Beach (Longs) SC. You may also email me at cpatalik@gmail.com. 
 Family health issues force me to sell my beloved van. I am hoping to find sosomeone to appreciate her. (I call her Lucy)  Asking $17000 listed 24Jun18 (1765)
---
1999
---
1999 Popular 170 (FL)
Contact email:
roadtreknewsletter@gmail.com
  RARE FIND! Located in Lake Panasoffkee, FL (right off I75). You won't find another like it! I have taken excellent care of it as I expected to keep it forever.
Dodge 318 V8, Non smoker, FL kept so no rust issues  

Trimetric battery monitor, Reversible Fantastic Fan with Remote, 12v Flatscreen NAXA TV on Articulating Arm Mount with Winegard Flatwave Amped Digital Indoor TV antenna, Caframo Bora Fan Hardwired in sleeping area and already wired above rear passenger seat for a 2nd fan if desired. Yokaro Wireless TPMS (still in box; hasn't been installed yet)
Side Cargo Door Skreenz™  No-See-Em-Mesh Velcro around the entire opening with zipper for entry, Velcro/Magnet Screen for back door  
 I have all manuals, service records (see list below), and CARFAX (never in an accident).
 New Drag Link and RF Idler Arm 4/20/18, New Front Brake Rotors/Wheel Bearings/Brake Fluid Exchange 4/10/18, New Fuel pump 3/22/18, New awning 3/29/18, New vehicle water pump 10/20/17, New Solar by AM Solar - 9/1/17 Two Zamp 80W panels with Two Lifeline AGM 6v 220ah
New 4 Transforce Tires  LT 225/75R16 6/15/17, New Catalytic Converter 6/15/17
New Jasper Transmission 6/2/17 3 year nationwide transferable warranty, New Front and Rear Shocks 6/2/17, New Vehicle AC Compressor 6/2/17, New isolator - Installed by Dan Neeley when he went through the vehicle 2/19/17, Converter upgraded 12/5/16 –Progressive Dynamics Converter/Charger with Charge Wizard
New Onan 2.8 Generator 6/15/16, Painted 4/2/15 to remove graphics/logos for cleaner look, New Rooftop AC 13500 BTU 9/7/13
173K miles, $25,000, Serious inquiries only please. Email for additional pictures.  Listed 18Jun18 (1759)
---
1999 Popular 190 (SC) SOLD
2 years ago my parents bought this Roadtrek. They proceeded to fix every single thing that was wrong with it and sadly can no longer use it. In the last 1000 miles it has new tires, complete tune-up, new radiator, new stereo with backup camera. New brakes. And probably more that I can't list.

It is a Dodge 3500 chassis with a 318 engine. Again, every single thing works from the TV and Generator to the AC and windows. It has under 87,000 miles on it. Please call with any specific questions as I don't know a ton about these but can find out the answer. If you see the ad up it is still for sale. Vehicle is located in Rock Hill South Carolina. Many pictures available. $19000. Listed 2Jun18 (1741)
---
2000
---
2000 Popular 170 (KS) SOLD
 Dodge chassis, very good condition, $21,000, Kansas City, Kansas, 151157 miles.  
Seats 5. Sleeps 2 comfortably. Propane 6 gallon water heater  New anode rod just installed. Three way fridge only 3 years old. Two burner propane stove,  microwave.
New spark plugs, wires, distributor cap, rotor and water pump hose. New engine and coach batteries. Generator run monthly, low hours, oil changed yearly. Furnace was cleaned and tuned last winter. Just dewinterized. 

Backup camera with night vision recently installed. Has 15" flat screen tv, cable and antenna connections. Fantastic fan and coach air conditioner. Large sliding drawer above driver. No smokers.
Regrettably selling due to husband being too ill to travel.listed 20Jun18 (1762)
---
2000 Popular 200 (MO)
2000 Roadtrek Popular 200, Chevrolet. Asking $16,000. Kansas City MO.
103k miles, Good condition, garage kept.
New tires, 169 hours on the generator. New water pump and heater thermostat. Complete checkup from a Roadtrek dealer.

 listed 10Jun18 (1752)
---
2001
---
2001 Popular 170 (PA) SOLD
I have a 2001 Roadtrek 170 Popular for sale with 95,000 miles on it.  This Roatrek is in great condition with new carpet, new exterior paint, low hour Onan generator, replaced radio/tape and cd player, and new door speakers.

We bought it to enable my wife to take trips with our pets and me, and have the flexibility of movement, rest, tv and toilet that the 170 provides.   
I purchased it in Florida in January 2017 for $22,500. We have not been able to use it due to additional health challenges.  Asking $19,500
 Additional photos upon request.   listed 6Jun18 (1744)
---
2001 Popular 190 (NY)
Contact email:
robalanb@aol.com
We've enjoyed this Roadtrek for 9 years.  We previously owned a 170 Popular and are upgrading once again to a larger unit.  This RV is in very good condition and has been well maintained by our local RV company as well as our local Chrysler dealership.  It's on a Dodge 3500 chassis with a V8 engine.  It has a blue interior, generator, TV, CD player, AC, awning and much more.  You can Google Roadtrek.com/brochures/ and punch in 2001 for more information.  95,000 miles.  Asking $24,500. Listed 9May18 (1714)
---
2002
---
2002 Popular 170 (CA)
Contact email:
christine_pettit@yahoo.com
 2002 Dodge 170    108,000 Miles    $25,000 or Best Offer
Original Owner, Non Smoker, Well Maintained, Recently Renovated, including a new generator, refrigerator, toilet, house battery and running lights purchased in 2017.
I hadn't planned to sell it. It's hard to part with it.
Repainted, new tires and new air conditioner in 2016.
Request pictures and other information by email.  listed 15Mar18  (1666)
---
2002 Popular 190 (PA)
Contact email:
cafe@monteverdeparadisecafe.com
  For sale 2002 Popular 190 very low miles, less than 30k, has awning, generator, 11hrs on gen, interior like new.  Owner has photos of the inside and mileage to share.
 Used it as a second bedroom for many years and have lately just let it sit in a parking lot.  It has a current inspection sticker and replaced serpentine belt, with newish tires, low miles.
 There is some cosmetic damage, hard to find, and usual outside non slip coming off the outside steps.  Clean interior, no smoking, have a hypoallergenic poodle, miniature that travels with us.
 Any questions do not hesitate to ask.  Asking $18,000 Firm asking price listed 25Jun18 (1766)
---
2003
---
2003 Popular 190 (TX)
Telephone:
956 599 4232
Contact email:
cristinagdom@hotmail.com
2003 Chevrolet Roadtrek 190 Popular 3500, 189,000 miles,  very good condition inside and out . Very clean interior and exterior.
Tires are in great condition. Runs great mechanically.  Everything inside works.
Has bathroom, shower, fridge, microwave, stove ,sink, table booth that turns
into a bed. Comes with flat screen tv 20 inch. Ac unit. 
No generator.  Everything works when conected to power.  $29,000. McAllen, TX. For questions feel free to email or text. listed 12Apr18 (1692)
---
2003 Versatile 190 (CAL) SOLD
2003 190 Versatile with 79000 easy miles on Chevy base. $29,500.
Very clean interior with new custom curtains. Stereo/CD with satellite radio option installed in coach. AC, Dometic fridge, furnace, generator, microwave, stove, all work fine. TV removed but connections still there. 

Good tires ( under 20000 miles), recent front end alignment;  two new coach batteries (3/17); electronic trailer brake control and macerator disposal system installed. listed 10Apr18 (1688)
---
2003 Versatile 190 (FL)
Contact email:
gfoster@fsu.edu
2003 Roadtrek Versatile--Ram 3500--one owner, 91,400 miles, very good condition, rebuilt generator,
awning, new inside air conditioner, $24,000. Tallahassee, Florida  gfoster@fsu.edu 
listed 06May18 (# 1711)
---
2003 Versatile 190 (MD)
Telephone:
443 466 7786
 2003 190 Roadtrek Versatile  with 94xxx miles on Chevy 6.0 v8. 
A real work horse and it sleeps 4
Generator has low hours, no leaks, no soft spots.  Everything is in working order
Call Robert for more information 443 466 7786 Located in Elkton, MD
Asking $21,500 firm    listed 21Jun18 (1763)
---
2003 Versatile 190 (ME)
Telephone:
207-415-1845
Contact email:
aford@maine.rr.com
This 2003 Roadtrek 190 Versatile has 53,000 miles and there's no rust. It's on a Chevy Express 3500 chassis with the six liter engine.

The Onan generator has only 35 hours. $36,800. Listed 17May18 (1723)
---
2003 Versatile 190 (MN)
2003 Chevy Roadtrek Versatile 190, Sleeps 4:  Chevy 3500 Chassis Asking $25,900
Contact Dave Schwain: dschwain@yahoo.com , cell 763-458- 1161   Minneapolis, MN 75,000 miles.
 No rust, Spent 2/3 of its life in OK and TX.  Body and paint in very good shape. No smoking.
All standard equip: Dometic 3-way refrigerator, Onan Generator, Fantastic Fan,  Microwave, AC, Heat Pump, Furnace, Hot Water, Indoor and outdoor shower, Fiamma awning, two tables, etc. TV removed.
Many extras:  
 2 Roadtrek front mattresses to fit on front seats so it sleeps 4,
 Continental Tire kit  on rear to add storage space under seat,  Hugger breathable Cover
Screen set to cover side door and rear cargo door/ windows, Fiamma screen house attachment (like new)
 Stainless grill that fits onto propane tank with quick connect, Several drapes replaced with factory original replacements
All systems work: Well maintained, generator/carburetor cleaned and tuned 8/17
New spark plugs 5/17,  new rear brakes 7/15, newer Michelin tires

listed 19Jun18 (1761  )
---
2003 Versatile 190 (MO)
Contact email:
billsan2922@att.net
Dodge 3500 , gasoline engine with 108200 Miles.  Has new tires, transmission and fuel pump. Amenities are -  bath with shower (inside and outside), fridge, microwave,  2 burner stove, sink, furnace, water heater, ac unit,  generator, cabin battery and tow hitch.
This unit has a nice sized awning and a spare tire w/cover on the rear. Exterior paint not perfect but remains attractive.  Asking $28K.  Bonus items to the buyer: all climate full cover, trailer hitch luggage carrier, a 25 Ft water hose with pressure control, a 25 ft HD electric extension cord, an 8 x 10 Pop-up canopy  and a few small items to get you started with the unit

Exterior paint not perfect but remains attractive.  Sleeps family of 3. Located in Springfield, MO.  Inquires will be answered as quickly as they are discovered in the inbox. 
Asking $34,000.

  $29,950  listed 13May18 adj 21May18 (1718)


---
2003 Versatile 190 (NC)
Contact email:
hanamelton@yahoo.com
Dodge Chassis, V8 gas engine.  Well Loved and very well-maintained Charlotte area, NC

103,000 Highway miles.  Excellent ready to camp! Everything works! 4 Captains Seats, Shower (inside and outside), fridge, microwave,  2 burner stove w/fan, sink, furnace, water heater, rear ac unit, ceiling vent fan. 
Onan generator (274 hrs) , cabin battery and tow hitch. Service records. Non smoking no pet owner.  Asking $29,000. listed 20May18 (1728)
---
2003 Versatile 190 (SC) SOLD
2003 ROADTREK 190 VERSATILE - 85,000 MILES, $23,900, COLUMBIA, SC
1)  Chevy 3500 chassis, vehicle color white/tan, good condition, well-maintained, no pets.
2)  Four (4) new Michelin tires installed December, 2014 at mileage 80,503; new engine battery
installed in September, 2015.

3)  New alternator and serpentine belt installed March, 2018; new starting motor installed
May, 2017.
4)  Customization by replacing fourth seat (behind driver) with armoire for greater storage,
trailer hitches on both front and rear of vehicle.
5)  Onan generator serviced and carburetor replaced April, 2018.
6)  E-Z lift installed to improve raising and lowering of spare tire mounted on rear of vehicle.
7)  Satellite dish mounted on roof.  TV can also be accessed by cable (external connection)
or local stations. 

listed 5Jun18 (1743)

---
2003 Versatile 200 (NC) Sold
2003 Versatile 200 with 69,000 easy miles on a Chevy chasis.

Very clean interior, no stains on carpet. 4 tan leather seats, excellent condition. Deluxe Paint package. Onan Generator, AC, furnace, fridge, 2 burner stove, sink, microwave, Premium AM/FM/CD package, 13" tv in tv cabinet. All appliances work great. New tires with less than 5,000 miles.
$24,000 negotiable. Located in Asheville, NC  listed 16Jun18 (1758)
---
2004
---
2004 Popular 200 (CT) SOLD
2004 Roadtrek Poplar 200 Wide Body on the Chev 3500


Express. 110,000 miles- Original Owner. Well maintained with records. Smoke free, Pet free.
Master bed can be 2 twins or a king, and front seat turns for a singe bed. Comes with 2 burner cooktop, microwave,3- refrigerator, furnace, TV, toilet and shower.
Trailer hitch, spare tire rack  with bike rack, awning, Onan generator only 144 hours. Newer Michelin tires. Comes with a cover for storage that`s easy to put on. $22,500. Listed 13Apr18 Adj 24Apr18 (1693)
---
2005
---
2005 190 Versatile (PA) SOLD
Beautiful Roadtrek in excellent condition. 41,930 highway miles. Selling due to health problems. Self-contained with all options included that year. Generator run every month and vehicle stored under carport. Some options include new Samsung TV; screens for all doors; and brake controller for towing. All manuals and service records. $35,000. Serious inquiries only. More photos on request. Central PA.  Listed 4May18 (1710)
---
2005 Popular 210 (FL)
Contact email:
Angelmroman@aol.com
2005 RT 210P (2004 Chassis). Purchased in 2014. Completed $5K Makeover in January 2017, including new GM Claret Red Metallic/Black Metallic Paint, Windshield, Headlamps, Aluminum Grill, Wipers, 16" Glossy Black Wheels, Black Chevy Emblem , Bug Guard...Interior; Wireless Rearview Camera, four 120V outlets, four 12V DC outlets, 6 USBs, 24" Samsung Smart TV, Sony Blu-ray....Installed new Michelin Defender LTX M&S Tires (July 2017) with 4-wheel Alignment.
For 2018, installed 4 AGM six-volt Batteries (448 AHs/5400 Watts), 400 Watts of Solar (Fully Tilt-able) with a Renogy 40Amp MPPT Controller, 2000 Watt Inverter/Charger with Remote Monitor, MAXXAIR Deluxe 10 speed reversible Fan. Rear Brake Pads replaced in January. Dana 70S LIMITED SLIP Differential...All scheduled maintenance completed along with fresh oil/filter...Original Aluminum Wheels and Spare Tire Kit available...2.8K Generator, AM/FM/CD Radio, 1500 Watt Convection/Microwave, 3-way Refrigerator, Macerator.
All Manuals, Maintenance Folder...Needs nothing. Just load your clothes, gear and go. MORE interior storage than 2018 Model...129,000 miles. Located in Central Florida.
Contact through email ONLY. Owner is Non Verbal.   
Asking: $49000...

   $44,900 SERIOUS inquiries only.   relisted 21Apr18 adj 20Jun18 (1497)
---
2005 Popular 210 (TN)
Contact email:
dalewis23@embarqmail.com
2005 Roadtrek Popular210 Camper RV located in
Gray, TN
CLEAN & very well maintained and kept under covered area. Built on the Chevrolet 3500 extended van chassis, every component or item works as designed and advertised. Drives and rides great!
Several Updates: RV Sunbella Custom Roadtrek210 Non-Woven Cover & 4 wheel covers included, added Back-up camera with Kenwood GPS Navigation system, Extra storage/entertainment cabinet, 16" flat screen digital TV/DVD combo with digital antenna. LED lighting upgraded throughout to reduce power consumption on the 2 auxiliary batteries. This RV was ordered with most all options available in 2005.
Service record available for review includes preventative maintenance, Oil changes, Alternator, Auxiliary Batteries, generator serviced, etc.
 41,0xx miles, for additional pictures contact seller. Price $56,500. Listed 30Nov17 adj 13May18 (1609)
---
2005 RS Adventurous (VA)
Contact email:
kdwoodrow@gmail.com
2005 RS Adventurous - Freightliner 2500 Sprinter chassis with a Mercedes 2.7 L CDI 5-cylinder turbo diesel engine.  
Only 37,000 miles!  Recently inspected, all systems functional, and with brand new coach and engine batteries. 
Equipped with 4 leather captains chairs, Onan 2.5kW generator, Fiamma awning, window screens, flat screen TV, antenna, DVD player, and an aftermarket radio and back-up camera.  It also has a trailer hitch and 16" aluminum wheels. 
 Interior is immaculate.  Exterior has some minor paint blemishes as well one scrape on the driver's side where it had a run-in with a gas station island.
 One-owner, non-smoking and pet-free.  Asking $50,000 or best offer.  Please contact owner via email for more pictures and information.  listed 24May18 (1733)
---
2005 Versatile 190 (KY)
Contact email:
SteaksMom@yahoo.com
Located in Louisville KY. 170K miles. Chevrolet 3500.  Clean - no smoking or pets, easy to drive and maneuver.  It has awning and is configured with 3 front seats and a full size armoire.
All appliances and systems are in working order; new house battery. White exterior with blue interior. Asking $21,500. listed 2May18 (1708)
---
2006
---
2006 Popular 210 (FL)
Telephone:
813.399.4960
Contact email:
mwaldbart@hotmail.com
2006 Chevy 3500 Express Roadtrek 210 Popular  Approx. 85,000 miles  located  Tampa - Old Town FL

Includes All Standard Options Plus the following.

EXTERIOR: van & exterior custom exterior hood Bug Bra, exterior windshield & interior overhead cab window Sun Shields, new front/rear rotors and brakes, new Michelin Tires, new and upgraded (Accordion) Dump Hose, new Exterior Storage Box Slides/Pan/Frames, new exterior water shower hose fixtures

COACH: New Chevy In-Dash Pioneer A/M F/M Radio & Cd Player, new And upgraded Digital TV Antenna/Receiver, Custom shelf and clothes hanger at 3rd seat location, new Carpet, new upgraded Gm Factory Driver/Passenger Floor Mats

 New Up/Down Couch Motor new A/C new Refrigerator, new microwave/Convection Oven new water pump, new 1200 Inverter/Charger new house batteries add-on GPS And Rear Back Up Camera

Nada Book Value $54,000 - Asking $49,000 OBO listed 11Aug17 Ext 9May18 (1521)


---
2006 Popular 210 (TN) SOLD
A CLEAN Tan/White well maintained unit that has been garaged except when on the road. It has LOW mileage of 47,112miles. The Unit has the standard Roadtrek equipment all in fine condition.  It has extra equipment of Winegard Roadtrip satellite system.
Included is a "tag along" car.  A 2003 Honda Civic 79,458 miles.  A Falcon 2 hitch brakes on the car activated by the RV,

Both RV and car are no pets, no smoking .  Both are in GREAT condition. Units have been serviced regularly.   the Onan Generator has been serviced and exercised regularly.
Both for $50,000.  Located in Middle Tennessee.  Listed 13May18 (1719)
---
2006 RS Adventurous (TX)
Telephone:
936-756-9018
Contact email:
b_e_plake@yahoo.com
2006 RS Adventurous (chassis & coach). Freightliner 2500 SHC Sprinter with Mercedes 2.7 L CDI 5 Cyl. turbo diesel. 55,135 miles. Highway miles per gallon average 22.
 Fiamma F45s awning, roof air with heat strip;, 4 captain seats front (leather), electric sofa rear (cloth), coach batteries are two 6 volt golf cart, Onan MicroLite 2800 Series 2.5 KW (propane) with remote start/stop and has 181 hours, 3 way refrigerator 12 V/110 V/Propane, Microwave/Convection oven, TV & DVD, FanTastic roof vent (3 speed with temperature control), Aluminum alloy 16" wheels, receiver hitch (5,000 lb. tow/500 lb tongue weight), 4 pin and 7 pin trailer plugs. Everything works.
 Asking $52,500. Contact seller for additional information and pictures. 

  Reduced price of $49,950 cash only listed 13APR2018 adj 1May18(1694)
---
2007
---
2007 190 Popular (FL)
2007 190 Popular on 2007 Chevy 3500. 
Asking  $47650  

  $45,650
All appliances and features in good working order.  Looks like new inside and out.  55600 miles on 6 liter V-8 and 91 hours on the generator.  Recent Michelin tires with less than 10000 miles. 

Spent most of its life in Arizona and last 3 in Florida.  Electric couch with king size or twin beds. listed 19Mar18 adj 4Apr18 (1668)
---
2007 Popular 190 (FL)
Contact email:
linstl@aol.com
Our 2007 Roadtrek 190P is for sale in Englewood, Florida. It has only 44,750 miles and is in great condition. New front tires, back-up camera, lift assist for spare tire and 2pc. custom mattress. All features are in great shape, ready for the road!
Asking $49,900. Contact seller at; linstl@aol.com listed 01Apr18  (#1681)

---
2007 Popular 190 (PA)
2007 Chevy 190 Popular 35k miles $49,000 with all bells and whistles
Tom Palkow

Equinunk PA
(570) 224 6141  listed 22Apr18 (1698)
---
2007 Popular 210 (NM)
 2007 Roadtrek Popular 210. 77k miles. New Tires. New Batteries.
Excellent condition.  Asking  $44,500

 Albuquerque, NM. (Will consider driving it to meet you within 400-mile radius of ABQ.)
Contact Mark  via: marklmiller@comcast.net   or  505-275-8154 listed 8Jun18 (1747)
---
2007 RS Adventurous (MT)
Telephone:
317/270-8027
Contact email:
brodus66@gmail.com
2007 Roadtrek RS Adventurous - Sprinter Chassis  $44,000. 
Located in Great Falls, MT - delivery options may be available

2.7 liter Mercedes 5-cylinder Diesel engine. Serviced with Amsoil synthetics.  Almost 16,000 miles around US this past year getting 23-26 MPG.  This engine has an odometer reading of 141,500 miles, and is reputed to be good for a "million" miles.  3rd owner of one year and "I'm movin up."

All factory options, plus:  Screens for cargo and side door - receiver hitch - coffee maker - built in 2 bar hanging clothes racks - customized closet shelving -

NEW...Inverter -Transfer switch - Heater thermostat - Alternator -  Voltage regulator - Signal relay switch - Serpentine fan belt - Fan belt tensioner - Two 6 V deep state batteries - LED lights - Bose speakers
Only 17,000 miles driven on 90,000 mile Michelin tires. listed 9Jun18 (1751)

---
2007 RS-Adventurous (CO) SOLD
Roadtrek RS-Adventurous 2007 Fort Collins, CO $48,000 
Great condition, Like new tires, recent generator overhaul. 
Just passed Colorado emissions. 

Everything works.  118,700 miles  listed 7May18 (1712)
---
2007 SS Agile (MD)
Contact email:
3321213@gmail.com
We are the second owners who bought it from the original owner in December of 2010. 
Just Under 44,000 Miles!, Onan 2.5K Generator, Automatic Backup Camera & Navigation  located in Ellicott City, MD.
This is the last of the Mercedes T1N Sprinters and frankly it requires a lot less tinkering as it has far less emission equipment then any of the next generation Sprinters. This RV is winterized and the macerator was just replaced. Low mileage as it's only only gone cross country once and just a couple of shorter trips to Florida & Maine. Michelin LTX tires are practically new and I do an annual oil change regardless of the low miles accumulated, (10K OCI per the manual using Mobil1 ESP). The only defects are the vinyl floor is coming up, ( Contact seller if you wish to see more pictures), and the backup camera is a little cloudy but easily replaced. I would replace all the vinyl but it's better if the new owner chooses colors or could do a wood/carpet/laminate change. No issues at all with this van and I've upgraded the only issue these vans have, the plastic resonator replaced with the aftermarket metal one. 
You will not be disappointed if you're looking for a T1N SS Agile asking $59,000.  

listed 31Mar18 (1680)
---
2008
---
2008 Popular 190 (VA)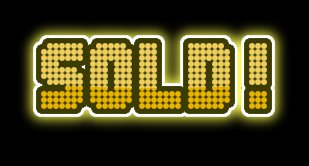 $39,950  Excellent condition, 72K Miles, Well Maintained, Rear Powered Sofa Model turns into king sized bed. Has all the standard features including TV,  DVD Player, Generator, Cool Cat A/C, Furnace, Toilet w/ Hallway Shower, Fantastic Fan, Screen Package, 3-way Fridge/Freezer, Granite countertop, Microwave, Two-burner Propane Stove, Solid Wood Cabinetry, Back-up Camera, Tow hitch, Full Sized Awning, Rotating Front Captains Chairs, Front bed option sleeps 3 total). listed 13May18 (1720)
---
2008 RS Adventurous (FL)
Telephone:
(248) 644-8385
Contact email:
nlmandgcm@yahoo.com
2008 RS Adventurous on a 2008 Sprinter 2500 chassis,  Mercedes 3.0L V-6 Turbo Diesel (pre-DEF)
63,000 Miles,  Silver paint,  Aluminum wheels
Standard and optional original equipment:
Onan propane generator, Tripp-Lite 750 watt inverter, Rear power sofa converts to king bed
Wardrobe & armoire cabinets interchangeable with 2 rear seats, Two front beds for use when rear seats are in place
Includes the following upgrades:
Samsung 19" TV (digital tuner) and Philips Blu-Ray DVD Player, Nova Kool R4500 compressor refrigerator/freezer
Lifeline AGM batteries (220 AH) with battery monitor, Hugger Cover vehicle cover, Memory foam bed topper,
Fantastic Fan upgrade with rain sensor and remote control
LED interior lights with dimmers
Asking Price: $58,000, Location: Sarasota, F
L 
listed 9Jun19 (1750)
---
2008 Versatile (length?) (FL)
Contact email:
rvjomar@gmail.com
2008 Versatile Roadtrek: Good condition, 51,286 miles, less than 2000 miles on new tires, new brake pads, 2 burner stove, 3 way fridge, granite counter, center shower, electric bed, generator.
Non-smoking and no pets.  Asking $47,500. Located in Fl listed 25Ju18 (1767)
---
2009
---
2009 Popular 210 (TN)
 2009 Roadtrek 210 Popular Widebody Class B Chevrolet Express 3500 Extended Van
   Asking $68,000  

  $60,000 or best offer
24,043 Miles, 6.0 L gas V8 engine 323 HP, 15 mpg
single door key and power locks, belted seating for five
GVWR 9600 lbs, unloaded weight 8300 lbs, Length 21'11  Height 8'9  Exterior Width 7'4

Warranty through July 2019
69 hrs on 2.8kw ONAN generator, MaxxFan Deluxe Roof Vent w thermostat
11'6" electric awning , Kenwood Excelon Monitor/DVD/HD radio, w Apple CarPlay 
The 2009 Roadtrek 210-Popular Class B Motorhome Features A Power Sofa that Converts to 2 Twin or King Size Bed, Enclosed Shower & Toilet Area, Raised Refrigerator, Microwave, 2 Burner Stove, Sink, Sliding Table, Front 3rd Seat & Passenger Seat Converts to Twin Bed, Home Theater System w/ Flat Screen TV, Large Rear Storage and Much More
Contact Billy for more Info  901-484-5999  We are located in Memphis, TN.  listed 22Mar18 adj 20Jun18(1673)
---
2009 Popular 210 (WI)
Telephone:
262-565-8307
Contact email:
mapel1616@gmail.com
Chevrolet class B motorhome top of the line 210. 63,000 miles
In excellent shape, fully loaded: Onan generator, fully self-contained, full kitchen, shower, awning, trailer hitch, and backup camera.
Runs great.  Title is clean asking $57,250 or best offer. Will consider all offers. No trades. Must go soon, never seen snow!
Owner lives in Utah, motorhome is in Wisconsin for the summer, Milwaukee area. More pictures available upon request. listed 12Oct16 (1277)
---
2009 Versatile (CO)
Contact email:
linnyleona@gmail.com

Our life circumstances have changed and we need to part with our Roadtrek, but we're happy to pass it on to others so they can enjoy it like we have.
It's a wide-body on Chevy 3500 chassis (6.0 L ,V8).  Only 35,180 miles! In excellent condition, everything is in full working order, and it's ready to go.  
It has all the amenities: Captain seats, full kitchen with 3-way fridge, 2-burner propane stove, sink, microwave, enclosed bathroom with shower inside and outside, TV with  antenna and cable hookup, DVD, backup-up camera & display, heat pump/AC unit, propane furnace, propane water heater, exterior awning, and thermostat-controlled ceiling vent fan.  The power sofa in rear converts to a queen-sized bed. The Onan Microlite generator has 38 hours on it.  The tires were replaced with Michelin Defenders and have only 14,000 miles on them.  Also, the car battery and house batteries have been replaced within the last 2 years.  We have kept up with the maintenance and have the records.  We have all the Roadtrek manuals.  Asking $54,000.
If you have any questions, please let us know.  We also have more photos!
listed 11Jun18 (1753)
---
2010
---
2010 Popular 210 (MA)
Telephone:
412 904-8853
210 Popular (2010) with low 43,000 miles.  300 watts solar (2 panels on roof, 1 portable), very robust Thule bike rack which will hold e-bikes, coach and engine batteries are new this year.
 Van is in great shape; tires, engine, generator.   Located in Massachusetts.  Asking $52,000.    listed 14Jun18 (1755)
---
2010 SS Agile (TX)
Contact email:
kjc2900@aol.com
2010 SS Agile, Mercedes diesel for sale, located in Bryan, Texas.  All standard
Roadtrek features, with refrigerator upgraded and new water heater in 2017.
88000 miles, approx 18 mpg.  $55000
Offers considered.  

listed 08Jun18 (1745)
---
2011
---
2011 Popular 190 (CA)
2011 Chevy Roadtrek 190 Popular 3500, 6.0L, V-8
Very good condition inside and out, always garaged, with new Michelin tires.  71,600 miles
Full bath with shower, sink, fridge, propane water heater, furnace and 2 burner stove, microwave, heat pump AC, TV & CD player, Onan generator & awning.
Rear power sofa and table fold down to queen size bed.  Sleeps 2, a perfect excuse not to invite the in-laws. 
All in good working order.  All records and manuals.  More photos on request.
$60,000 firm.  Nevada City, California.  Call or text (530) 615-8790 listed 23Jun18 (1764)


---
2011 RS Adventurous (GA)
Telephone:
404-626-9899
Contact email:
bertesound@me.com
2011 Roadtrek RS Adventurous on a 2010 Sprinter 3500 chassis
Very clean, titled in Georgia as a Mercedes Cargo Van, 71,000 miles
New tires on rear, new water and macerator pumps, new propane detector, new house and engine batteries, new media center.  Included is a new StowAway MAX Cargo Carrier - 2nd owner, all records
Located in Atlanta, Georgia  Additional photos available upon request.
$69,900.00
Contact:  Bert Elliott  404-626-9899  bertesound@me.com  listed 30ARP18 (#1707)
---
2011 Versatile 170 (FL)
2011 Roadtrek Versatile 170, Chevy Express 2500 4.8L V8 , Silver, 51,000 miles
Our favorite thing about this RV is it's compact size. It can be driven anywhere, easily, by anyone and fits in any regular parking space.
Excellent condition, fully loaded, nonsmokers, one owner, no pets.  New tires in December 2015.  The Versatile features 4 seats at the front. Includes optional portable armoir, 2 bed boards for sleeping a total of 4, RV cover, cargo carrier luggage rack that attaches to hitch, waterproof cargo carrier bag with tie down net. Continental spare tire kit with like new tire.
Asking $59,000 

$55,000.   Located in Miami, Florida  listed 8Jul17 adj 5Jan18  (1484)
---
2012
---
2012 Popular 210 (MA)
Selling my 2012 Roadtrek 210 Popular for $73,500 
 33,500 miles , Usual specs for this model
Located right now in Sarasota FL, after mid April, will be located in Lynn, MA

Good condition
 Interested parties:  kberger0112@gmail.com  or text me @ 508-341-8383 listed 16Feb18 Ext 8May18 (1643).
---
2012 Popular 210 (MO)
Selling our 2012 Roadtrek 210 Popular. Located in Missouri about 30 minutes from St. Louis.
Mileage 48,097. 6.0 V-8 and is E85 compatible. Very clean. Excellent condition, non-smokers. Very well maintained, have all records. It has been kept under cover when not in use. '
Satellite radio has been added. Has all the usual options of Roadtrek. Has an awning, coffee maker, some dishes, linens, and utensils, hoses, blocks, etc.
Asking $68,900 
$64,900. Serious inquiries only.
Email 3janetcheney@gmail.com or call 314-954-5329 listed 19Mar18 (1669)
---
2013
---
2013 Agile (CO)
Contact email:
ijsturgell@gmail.com
This Mercedes SS Agile Sprinter van  is fully equipped as your home on wheels and at 35,100 miles, will give superior performance for many miles to come with a V6 turbo engine.  New owner may purchase our extended warranty on the RV components for $50.00 from company as our warranty is good until June 2020.  In the time we have had it, we average 19-21 mpg, depending on conditions.  For daily living: 2 - burner gas stove top, convection/microwave oven, kitchen sink, refrigerator, king size push-button bed, toilet, shower (inside and outside shower), bath room sink, TV/DVR/Stereo player with cable ready hookup and awning.  Fresh water tank holds 36 gallons.  Grey and black water tanks with push-botton pump, propane water heater, propane furnace, and Cummins Power  generator.  We replaced all four tires on our last trip in February as well as both auxilliary batteries last fall.  We also have a bike rack that attaches to the rear hitch. We are located in Centennial, Colorado. Our contact info:  ijsturgell@mac.com or isturgell@gmail.com
 Price: $87,200. listed 27Apr18 (#1704)
---
2013 Agile SS (FL)
Contact email:
lppw@ymail.com
White Roadtrek Agile SS in great condition. Mileage: 25,429. It is fully equipped with all the standard amenities. Also has Cummins ONAN LP generator, continental spare tire, 3 Solar panels and back and side door screens. Two new coach batteries have just been installed. Located in South Florida. Asking $88,500. Serious offers considered. Listed 15Dec17 (1622)
---
2013 Popular 210 (FL) SOLD
2013 210 Popular, Chevy Express Chassis.Located Stuart, FL 
Asking $80,000

$65,000 $58,000  Serious buyers considered

Just one lucky owner who's enjoyed 43,000 fun and fabulous miles. Well-maintained. RV systems regularly exercised. White with grey and rust accent striping. This is our second Roadtrek and we have enjoyed the f

reedom that came with it.
 Solar panel with converter installed by dealer. Inverter, generator, self-contained. 3-way 5 cubic foot fridge, convection microwave, electric couch in rear that opens with sides into King bed. Extra seat armoire, Seat cushions available to revert to original third seat. Shower head and curtain with use in enclosed toilet or opens to hallway with curtain, drain in hallway with cover. TV on swing rod and dvd player in rear.   listed 21Mar18 adj 19May18(1671)
---
2013 RS E-Trek (IN)
2013 RS E-trek on the Sprinter (3500) Mercedes  Benz van with solar panel, engine generator
Color: White   Mileage: 18,000    asking $90,000  

Electric sofa/bed; awning; 4 leather seats; Clarion NAV and radio system and color back-up camera; Diesel; rear double door screen; HDTV/DVD on rotating bracket; interior and exterior LED lights; refrigerator; enclosed bathroom with shower/outside shower.
Text:  812.322.1984   Email: vikingknarr@hotmail.com   listed 24May18 (1731)
---
2014
---
2014 CS Adventurous (CA)
Telephone:
831-588-4672
2014 Roadtrek CS Adventurous located in California  94,500 miles

 All service records available.  Sleeps three, awning, solar panels, under hood generator, 7 cubic ft refrigerator/freezer.  
Fully equipped for travel, dishes, silverware, water hose and much more.  Mercedes diesel rated to 400,000 miles, 18-19 MPG.
Excellent condition.  Asking $82,800

  $79,900 listed 2Mar18 adj 11Apr18 (1653)
---
2014 CS Adventurous (IL)
Contact email:
andywmm9@gmail.com
2014 CS Adventurous lightly used original owner for sale 20k miles in Champaign, IL.  Never smoked in, and no pets.  Upgrades include an additional fresh water tank, LTE modem, under cabinet coffee maker, and Victron Bluetooth battery monitor.  
 This unit has the two AGM batteries under the hood for easy replacing, and an Onan 2600 propane generator.  Alde in floor heating is used and for domestic hot water.  245 watt solar panel and charge controller.  
 This unit is lightly used and taken extremely care of.   Never driven above 65 and very easy on the engine.  Washed inside and out after every trip and waxed every season.  Mercedes warranty and Roadtrek warranty still apply and are transferable.  All items function without issues and will be demonstrated at walk through.    
Contact Andy at andywmm9@gmail.com  for additional photos.  Asking $89k for a quick sale.   listed 29May18 (1738)
---
2014 CS Adventurous (MI)
2014 CS Adventurous XL, 27,000 mi., Excellent Condition, Mercedes Benz 3500 Chassis, New Alcoa Aluminum Wheels and Michelin Tires(less than 1000mi on them).
Asking $97,500.   Contact Dan  drwolfphoto@gmail.com or 906-869-1113.
 Must Sell soon!  Located in  Marquette, Michigan  listed 5May17 (1425)

---
2014 Popular 190 (CO)
ONLY 15K miles--$73,900. Still under warranty. 6.0 liter, 332 hp Vortec V8. Telephone: 907-244-2459. Contact email: jon4paz@gmail.com 
It's loaded with features and has a user friendly floorplan. ALL amenities including 3 cu ft refer, shower, toilet, A/C-Heat pump, water heater, furnace, TV/DVD player, 2-burner stove, microwave, GPS, back-up camera/monitor, macerator pump
Onan generator, power awning, aluminum wheels, window screens, cherry cabinetry & electric sofa that makes twin or queen size bed. Excellent condition.
Step inside and right away you'll see why Roadtrek is the number one van in North America. Located in Fruita, CO (near Grand Junction). listed 12May18 (1716)
---
2014 Popular 190 (OH)
Telephone:
330-612-3162
Contact email:
Archnnep@gmail.com
2014 Roadtrek 190 Popular. Color White. Condition Excellent. Location Stow, Ohio. 23,400 Miles. Usual factory features.
Chevy Express 3500, 6.0 Liter V8. Swivel front seats, Duel fresh water tanks. Propane, 3 way 3 cu ft refrigerator, two burner stove 

Stand-up shower, Screens, Power awning, Power sofa, Twin or king bed, Continental spare tire kit. $65,900
Contact Arch Ritchie   listed 4Jun18 (#1742)
---
2014 Popular 210 (MI)
Contact email:
saburo.sasaki@prodigy.net
2014 Roadtrek 210 Popular on a 2014 Chevrolet chassis:
$69,900
  Located in Michigan
Color:  Silver Ice, 55,000 miles, with the following Chevrolet Options:
GM Audio System with Navigation (GPS) -  Outside Folding Mirrors with Integral Turn Signal
OnStar -UVC - Rear Vision Camera -- Bluetooth for Phone -  Rear Park Assist
Locking Differential - 6.0 liter V-8 with a 6 speed Allison transmission, 17+ mpg on highway.
With the following Roadtrek options:
Removable armoire, cherry cabinets - "Carefree" power awning with manual override.
Continental spare tire kit - Onan MicroLite gasoline generator (110V, 2.8 KW)
Screens for side & rear cargo door openings (includes side door window)
SE package:  Silver full body paint with matching ground effects- Delete front & rear bumper covers
Power rear sofa (12V; w/2 seat belts) - "Halo Leather" for power rear sofa
19" flat screen TV on rotating bracket, DVD with Surround Sound.
With the following additions/modifications:
Installed an emergency dump system. - Installed light and fan inside the refrigerator, to improve refrigerator function. - Installed baffles and fans per Dometic installation manual to improve refrigerator function.
Installed K&N air and oil filters on engine. - Installed Thetford Flexible Smart Hose.
Installed new Dometic AC/HEAT PUMP.   
listed 13Mar18 (1665)
---
2014 Popular 210 (PA) SOLD
2014 Roadtrek 210 Popular. In good condition. Located in central Pennsylvania, near Harrisburg. Under 33,000 miles.$70,000.

Has all the standard motorhome features. Factory options include: "Carefree" power awning with manuel override, Continental spare tire kit, Onan Microlite gasoline generator, charcoal gray metallic paint, screens for side and rear cargo door openings, "Halo Leather" for power rear sofa( converts to 2 twin or king size bed), 24 inch plus a 19 inch flat screen TV, aluminum wheels ( with steel wheel spare ) .
Additional pictures available on request. Serious inquiries only.

Listed 28Apr18 Adj 20May18 (1706)
---
2014 RS Adventurous (WA)
Telephone:
206 617-1244 cell/text
2014  RS Adventurous/ Mercedes Benz Sprinter Bluetec V/6 Chassis model 3500.  Mileage 25,300.  Seattle Washingto>n
PRICE:  $96,750. 

  $87,200 .  
Contact: Marilyn Herst at 206 617-1244 (cell/text) if interested or want additional photos.

A dream to drive, easy to park in the city, simple to take on the ferries,.  Kept in tip-top shape, up to date maintenance.  Had annual check-up/oil change this week and passed with flying colors.  Classified "in excellent condition" by the Mercedes dealership and mechanic.

Electric sofa in rear converts into a queen/king sized bed or twins.
Four front swivel seats, taupe/beige in excellent condition which converts into two small beds.
Refrigerator, two-burner propane stove, sink, microwave/convection oven, composite counter top, vinyl floor.
Awning (manual), a custom back screen          
HDTV TV wired for satellite, satellite radio, cd/DVD player with surround sound
Efficient propane generator, AC and propane heater.
Cabinets are cherry with stainless steel hardware. Listed 9Mar18 adj 7May18(1660)


---
2015
---
2015 CS Adventurous - Etrek (CO) SOLD
Etrek - 6 Batteries, Solar, 5,000 Watt Inverter, Under the hood generator for charging batteries, Alde Infloor Heat - Propane or Electric
Appliances: Large Refrigerator with separate Freezer-AC/DC, Induction Cooktop, Convection Microwave, Swivel TV  

Back screen, Aluminum Wheels, Stored Inside, Clear Bra
 Mercedes Bumper to Bumper Extended Warranty - No Charge for Transfer -175,000 miles or April 2021
 Mileage: 58,500 (60,000 mile service just completed)- All miles occurred on Road Trips
Roadtrek Warranty:   April 2020    Immaculate inside and out!   Price: $90,500     listed 22APR2018 (#1699)
---
2015 E-Trek (MO)
Telephone:
573-380-2075
Contact email:
grgcmr@gmail.com
All-electric E-Trek model has 8, 6volt batteries, 3500 watt under-hood engine generator, 5000 watt inverter, 240 watt solar panel, enough to satisfy your boon-docking desires, Webasto diesel furnace/water heater. 31,000 miles, all routine maintenance up to date. Service B just completed @ 30,000. There is a convection microwave, induction cook top, and a hot water/filtered cold water dispenser. Upgrades include a Cooper-Bussmann battery equalizer to control battery drain from 12volt appliances, converted shore power connection to the SmartPlug system and upgraded suspension with SumoSprings both front and rear. There is also the flat screen TV and DVD player that was factory installed. The Mercedes Chassis has the optional safety package with additional air bags, lane departure warning, collision avoidance system, xenon headlamps with washers, blind spot monitoring system,and steering wheel controls for audio and monitoring systems. There is no propane system due to the all electric configuration. Excellent condition, no disappointments, 3 years remaining on factory warranty of coach items. If you are in the market for the E-Trek model, this one is for you. Asking $85,000  Photos upon request. listed 15Jun18 (1757)
---
2015 Popular 190 (NC) SOLD
2015 Roadtrek 190 Popular.  $74,500.  Silver Chevrolet 350.  49,000mi.  
Standard factory features  (http://www.roadtrek.com/models/190-popular)

Upgrade to 200wt solar with 2500wt inverter and under hood generator;  macerator;  3-way refrigerator;  screen package;  twins convert to king bed;  no decals for stealth parking/camping.  Located Belmont,NC.   listed 20Jan18 (1634)
---
2015 SS Agile (CAL)
Contact email:
adriandkan@yahoo.com
2015 SS Agile (Los Angeles)   Excellent Condition. 25,000 Miles. $90,000
Luxury Mercedez Package:   Sprinter 2500 144" Wheelbase, V4 2.1L Turbo Diesel with 7 speed transmission, 25+ mpg hway, heated driver/passenger seats, blind spot monitoring, collision prevention assist, lane keeping assist, rear view camera, fog lamps, light and rain sensor, etc;  Underhood generator, continental spare tire kit
24" Flat Screen TV with DVD, Captain's Seats, Power Awning, Halo Leather Power Bed (King or 2 twins), Rear Cargo Door Screen, Onan MicroLite Propane Generator, Rooftop AC, Propane Furnace, Refrigerator, Convection Microwave, Bathroom with Shower and Toilet, additional Outdoor Shower, Dining and Pull-Out Tables. Never been in Snow, Still under Warranty.  Full Up-To-Date Service Records, Non-Smokers.  No Dealers Please, Serious Buyers Only, Make Offer!  listed 1Jun18 (1740)
---
2015 Zion (OK)
Telephone:
405-250-3309
Contact email:
reimerstyle@yahoo.com
Fully contained.17,000 miles with generator and upgraded screens.  Garage kept and excellent condition. No smoking. Exterior color-Sandstone. Interior white cabinetry. Extras-Heat shield window cover for sides and front windshield. Custom cargo carrier.  Located in Purcell, Oklahoma.
Lee-405-250-3309   Reimer@purcellps.org  listed 22APR2018 (#1701)
---
2016
---
2016 CS Adventurous (MA)
Sprinter 3500 diesel with 12,000 miles. Fully equipped ready to go including bike rack and front window air vents. Delivered June 2016. See the Roadtrek site for the base model details. White with ebony interior.  One owner great condition. Meticulously maintained. Serviced by MB authorized Sprinter dealer at 9,100 miles Jan 2018 (A service and alignment).
This 2016 Roadtrek CS Adventurous features "off-the-grid" options, including under hood generator, Ecotrek 400 (2-200 amp Lithium battery modules), electric 13' wide awning, rear and side door screen package, fully enclosed full bath, power rear sofa, DVD Player with Surround Sound System. 470 Watt Roof Mounted Solar Panel System, Diesel Alde heating, ALCOA aluminum wheels, Instant hot water, Convection/microwave oven, 7 CF refrigerator/freezer, three under carriage tanks for fresh water, grey water and sewage, with macerator waste pump for easy gray and black water clean-out; Induction Stove.  Warranties Transferable Roadtrek's Unlimited Mileage 6-year warranty (four years to go) plus the MB Sprinter factory warranty. Title in hand. Call (Cell 774)-644-2240 or Home 508-636-6679). Vehicle is available for viewing in Westport, MA. $102.000. Listed 22Mar18 (1672)
---
2016 CS Adventurous (NJ)
Contact email:
acmedia@comcast.net
2016 Roadtrek CS Adventurous Class B RVExcellent condition. Absecon, NJ 08201
White Exterior, Ebony cabinets, Platinum fabric
AGM E-trek package (8 AGM batteries), Voltstart, Underhood Generator, 435 watts of solar
Upgraded Blu-ray player, 24" LED TV, Side and rear screen package, Upgraded Alde heating system
The RV currently has 19,000 miles on the odometer. I took delivery in March of 2016 so it has just shy of 4 years left on the Roadtrek 6 year transferrable warranty. The 6 year warranty includes all of the Roadtrek installed parts with the exception of the AGM batteries which had a 1 year warranty. All systems have been maticulously maintained and I can provide all maintenance records to show all repairs and service. 

MSRP of over $155,000!! Asking $110,000  Many custom upgrades! PRICE IS FIRM  listed 26May18 (1735)
---
2016 E-Trek XL (ND) SOLD
Champagne Pearl paint Class B motorhome.  Built on the renowned Mercedes-Benz Sprinter 3500 chassis this unit is packed with all the luxury and functionality you could ever imagine in a motorhome.  With only 9,100 miles, this beauty is barely broke-in.  It also comes with a fully transferrable 6-year unlimited mileage motorhome warranty covering the manufacture of the motorhome, appliances, electronics and plumbing.  Mercedes transferrable 3-year/36,000 mile base limited warranty and 5-year/100,000 mile limited diesel engine components warranty is also included.
This unit has over $13,000 in options! Interior Cabinet Finish, Folding Mattress (2 single), Screen Package (side and rear doors), TV, Aluminum Wheels, XL Package (24'1" body).
Asking price: $119,900.00. Condition: Like new, barely broke-in. Location: Fargo, ND. Listed 16Aug17 (1527)
---
2016 Popular 210 (WI)
A new grandchild means we are not travelling much so someone else should be enjoying our 210P. It's in excellent condition with less than 22,000 miles and almost 3.5 years left on the Roadtrek warranty. It has a factory-installed 255-watt solar panel and 4 AGM batteries for extended dry camping. It also has the underhood generator, power awning, and either twin or king bed configuration. Included:  extra wardrobe (can be installed in place of third captain's chair), screens for side entry door and back doors.  Located near Madison, Wisconsin. $92,900 (negotiable). 608-347-5154 or ta144@tds.net. Listed 12Apr18 (1690)
---
2016 SS Agile (OR)
Contact email:
pscutiercpapa@gmail.com
2016 SS Agile  Located in Southern Oregon.  Luxury Mercedes package, leather captain seats ( both swivel), permanent bathroom, outdoor shower, propane furnace, ac
300 watt solar with 2500 watt invertor, halo leather rear power sofa, champagne pearl color exterior, power awning, rear back up camera,
built on Mercedes sprinter 2500 144 inch wheelbase van, 3.0 turbo diesel with 7 speed transmission. Under hood generator, continental spare tire kit, screen package, aluminum wheels, 24 inch flat screen tv with DVD player. 20500 miles.  All services up to date. Asking $106,000 listed 25Apr18 (1703)
---
2016 Zion/Zion LX (NC)
2016 ROADTREK ZION/ZION LX (5,000+ miles)
$79,500 - Negotiable.   Located in North Carolina.


 Red Exterior/Charcoal Gray Interior. Like New Condition! 5 years left on the 6 year transferable warranty to the new owner! Luxury Package includes upgraded cabinets, flooring, leather seats, rear sofa/king bed, etc. 
Under hood Generator; Power Steps; Rearview Backup Camera; Permanent Bathroom; 5 cu.ft. Refrigerator; SS Sink; 2-Burner Propane Stove; Microwave; Inverter; USB Ports in BR; 24" HD Flat Screen TV; Blu-Ray DVD,  Roof-Top AC/Furnace; 200W Solar Panel; 12' Power Awning; Fantastic Fan, Screens for Side & Rear Cargo Doors; Hitch, Bluetooth AM/FM/CD/BT/Aux/Voice Command/ GPS/NAV.  

No Smokers and No Pets ever in the RV!  Bathroom and kitchen Never Used!  This unit is ultra clean! We are selling to finance a total home renovation! listed 4May18 adj 15May18 (1685)
---
2017
---
2017 Simplicity (AZ)
Telephone:
303-503-1343
Contact email:
arleencryan@gmail.com
 Asking $70,500, 24,000 mainly highway miles  located in Arizona. 
SIMPLICITY 22' exterior length on the Ram ProMaster 3500 chassis extended van with a Sandstone Pearl exterior, cherry cabinetry and shadow accent(black/gray/cream) sofas.  Added driver and passenger window tint as well as top portion of the windshield.  Has the optional rear power sofa, forward facing & converts to twins/queen bed. Gravity dump as well as maserator, optional under hood generator, 120 volt inverter, 12' manual awning, optional outdoor shower, optional instant hot water, expanded galley and pull up counter extension with power charging station as well as a 5.0 cu.ft. refrigerator, microwave and two burner propane stove, closet for hanging shirts/jackets, pull out pantry and large pot drawer, abundance of large interior storage compartments under the sofa, automatic propane heating system, permanent bathroom w/shower, 11,000 BTU roof mount air conditioner, optional 24" HD flat screen on rotating bracket with remote & Blu-Ray DVD player, seating capacity for 5, sleeping 3, gas fuel getting between 13 to 18mpg according to terrain, interior standing height 6'2", 37gal fresh, 9.6gal black holding and 22.8gal gray holding and large power side mirrors that fold in for ease of parking. Just under five years remaining on the 6 year warranty program
. 
listed 8May18 (1713)
---
2017 E-Trek (NM) SOLD
2017 Roadtrek E-Trek for sale, 20,000 miles.   Asking   $137,000      Santa Fe, NM.

$120,000..$119,000..............MSRP: $168,500
This van is in immaculate condition . The vans has 19,600 miles on it. I just finished the 20,000 mile service and everything check okay. All warranties are transferable, Mercedes and Roadtrek. This van has been stored in a heated building since new.
 Features:

Bamboo Interior, 270 watt Solar Panels, 800 AMP Lithium Batteries, Alde Diesel Heating System for space heating & water heating
AC/DC Electric Compressor Refrigerator, Induction Cook Top, Convection Microwave 
Under The Hood Generator, Volt Start, Clear Bra on front of van, Custom Sheepskin Seat Covers  listed 8Jan18 (1535)adj 8Jan18 (1535)
---
2017 Popular 210 (FL)
Contact email:
katiejhennessey12@gmail.com
2017 210 Popular Roadtrek with 15,000 miles on it, Silver in color.
King bed called Twin, zip screens all the way, all leather seats, two solar panels, two extra gel house batteries, zeibart complete undercoating, complete road master stabilizers, blistien shocks all around, and a resonator on the generator.
It is practically show room floor condition as it's been well maintained for its short life.
Asking price of $95,000 negotiable. Located in Winter Park  listed 25Mar18 (1674)
---
2017 SS Agile (ON)
Exceptional and unique custom designed edition of the Roadtrek SS Agile 2017 featuring light reflecting charcoal interior, fully adjustable strip interior roof lighting and all the comforts of home.Two E-trek lithium batteries plus 300 watts of solar power that enable overnighting with full power in remote and scenic locations. The ultimate in drivability built on the short Mercedes Sprinter chassis. One full year remaining on free roadside RV assistance. 5 years remaining on Roadtrek warranty and two years remaining on Mercedes warranty. Just finished a 6700 km trip along the Gulf coast from Florida to Mississippi and back with not a single maintenance problem. Only 26,723 km total mileage driven by 74 year old lady who wanted an adventure.  Contact Susan at 905-376-1726.  RV is in The Beach area of Toronto. $120,000 CDN. Listed 12Apr18 (1691)
---
2018
---
2018 CS Adventurous XL (AR)
Telephone:
501 282 8149
Contact email:
michaeldurango@gmail.com
Just like new.  Located near Hot Springs, AR.   Always garaged when not in use.  Run weekly to keep it tip top.  No pets or smoking.  Immaculate condition.  Less than 4,000 miles, Silver Ice color, cherry cabinets, Sprinter 3500, 3.0L Turbo Diesel, Luxury Mercedes package, blind spot monitoring, lane keeping & collision prevention, rear view camera and navigation. XL (extra 18 inches long; 170' wheelbase) Gold and Resort packages.  Bathroom/shower.  Fresh, gray and black tanks; macerator.
 Under hood diesel generator, EcoTrek 400, 270 watt solar panels, Volt Start, awning, screens for back and side doors.  7.0 cu. ft. compressor refrigerator, convection microwave, two-burner stove (never used), in-floor radiant Alde heating, filtered drinking water and on demand hot water, sleep up to three, seat up to six.  Tow weight 5,000 lbs. 
 Transferable 6-year unlimited mileage motorhome warranty covering the manufacture of the motorhome, appliances, electronics and plumbing.  Mercedes transferrable 3-year/36,000 mile base limited warranty and 5-year/100,000 mile limited diesel engine components warranty is also included.
 All the conveniences wherever you decide to stop.  Great for off grid.  Easy to drive and park. 
Paid $160,000 new, asking $149,000.  Listed 3Apr18 (1684)
---
2018 E-Trek (NE)
Contact email:
ba1955anp@yahoo.com
2018 E-Trek  Has been in Arizona for the winter so no exposure to bad weather. Located now in Omaha, Nebraska. No pets or smoking. Driven 8,000 miles, mostly highway.
In immaculate condition. Purchased from Dealer Show in September 2017 so it has all the tech gadgets installed. Mercedes Sprinter 3500 Chassis. Silver exterior with cherry interior.
Paid $172,000. Asking $152,900.
All electric, under hood generator, 800 watt solar panels (they charge even under bright lights in parking lots), induction cooktop, convection microwave, zip in screens for side & back when doors open, all warranties transferrable.
Great deal for someone who wants to live off the grid! listed 30Mar18 (1678)
---
2018 SS Agile (CA)
Telephone:
818-522-3111
Contact email:
scottfriedland1@me.com
Used with less than 400 miles. Built on the Sprinter 2500 144" wheelbase vans/3.0L Turbo Diesel. It has the Captain's Seats, Permanent Bathroom, Power Awning, Cherry Cabinetry, Standard Galley 2500 watt Inverter/Converter, Composite Leather Power -Sofa, Aluminum Wheels, Solar Panels Deflectors, and Crosswind Assist. Factory warranty!

Also includes the OUTBACK PKG- Eco Trek 400 Lithium Power Modules, 300 W Solar Panel, Underhood Generator, Diesel Aid,Volt Start, Induction Stove, Convenient Screen Package and 24" LED TV.  The Roadtrek is located in Huntington Beach California. Text before calling   $129,999
 I can send additional pictures.  listed 14Jun18 (1756)

---
Accessories FOR SALE
---
Item: Armoire for 2006 170 Chevy (NV)
Telephone: 702-591-9981
Contact email: krisboucher@msn.com
Details:
This is a very nice cabinet that can replace the 3rd seat when needed. Asking $75. Located in Las Vegas. Listed 24Apr18 (1702)
---
Item: RS Adventurous Front Bed accessories
Telephone:
520-709-0456
Contact email:
jligu90704@aol.com
Details:
2 accessory front beds that straddle front area captain chairs for RS Adenturous RV
Cost: $150 EACH  Color: grey  Condition: excellent
Dimensions:
folded=36 1/2 inches,  Unfolded=72 inches, Width- top=24 inches,  bottom=18 inches
 Location: Tempe, AZ suburb of   Phoenix  listed 20Jan18 Ext 8May18 (1633)

---
Accessories WANTED
---
Item: 1999 Dodge entrance step
Details:
Drivers folding entrance step (Sewer drain cover) for '99 Dodge 190 Popular.
New, used or even minor damaged ok.
239-994-0908, gman442@gmail.com    listed 12Sep17 (1546)
---
Item: Single Travasaks or Superbags
Contact email:
beaconhypnosis@yahoo.com
Details:
 Looking for 2 gently used single Travasaks or Superbags.   Listed 11May18 (1715)
---
A message from Roadtrek Motorhomes Inc.
For anyone who has purchased a used Roadtrek, please make sure you have registered it with Roadtrek Motorhomes. This is required for product safety recalls and other communications from the factory. Please forward the following information to sales@roadtrek.com or to (toll-free) 888-ROADTREK (762-3873): Name, Address, City, State/Prov., Zip/Postal Code, Phone, email, & last 8 digits of your Roadtrek's VIN (Vehicle ID Number). Thank you and happy Trekking.
 ==============================================================
1-0 Dealers are a part of our Group
We have Member/Dealers who have some great new and used Roadtreks. 
They are a part of our group, so take a look below at their
ads
.
---
1-2 Sunshine State RV's (FL)
Telephone:
352-538-0010
Contact email:
Nick@sunshinestatervs.com

HERE ARE MULTIPLE ROADTREKS OFFERED BY SUNSHINE STATE RV'S.  THEY REALLY INVITE YOUR ATTENTION. 
LOOK FOR PRICE CHANGES FOR MANY OF THESE 
See even more at: www.sunshinestatervs.com/

==========================================
 2008 Roadtrek RS Adventurous | $69,950
https://sunshinestatervs.com/used_inventory/product/2008-roadtrek-rs-adventurous/
 =======================================================
 2008 Roadtrek 170 Popular | $38,950
https://sunshinestatervs.com/used_inventory/product/2008-roadtrek-170-popular
 =======================================================
 2008 Roadtrek 170 Popular | $51,950
https://sunshinestatervs.com/used_inventory/product/2008-roadtrek-170-popular-60k-silver/
 =======================================================
 2007 Roadtrek SS Agile | $59,950
https://sunshinestatervs.com/used_inventory/product/2007-roadtrek-agile-ss/
 =======================================================
 2004 Roadtrek 190 Popular | $42,950
https://sunshinestatervs.com/used-inventory-2/product/2004-roadtrek-190-popular-54k/
 =======================================================
 We also have several new models at https://sunshinestatervs.com/new_inventory/
 =======================================================
END OF SUNSHINE STATE RV'S ADS             Updated 16Feb2018 (1308) 
___________________________________________________________________________________
---
1-4 FRETZ ENTERPRISES (PA)
Telephone:
215-723-3121

HERE ARE MULTIPLE ROADTREKS THAT FRETZ ENTERPRISES OFFERED. THEY REALLY INVITE YOUR ATTENTION.  
 JUST CLICK ON THE LINK FOR THE RT YOU ARE INTERESTED IN (BELOW) FOR MANY IMAGES AND FULL DESCRIPTIONS.
LOOK FOR PRICE CHANGES FOR MANY OF THESE
All are at Fretz Enterprises, Inc., 3479 Bethlehem Pike, Souderton Pa 18964   www.FretzRV.com
==========================================
2014 Roadtrek Simplicity Class B Motor Home Stock no. 12084 $69,999.00
http://www.fretzrv.com/Page.aspx/diid/10260107/list/InventoryList/pageId/16963/view/Details/inventory.aspx
==========================================
2017 Roadtrek Simplicity class B motor home Stock no. 12694 $69,999.00
http://www.fretzrv.com/Page.aspx/diid/10260107/list/InventoryList/pageId/16963/view/Details/inventory.aspx
==========================================
2015 Roadtrek 170 Versatile class B motor home Stock no. 11362 $77,499.00
http://www.fretzrv.com/Page.aspx/diid/9033085/list/InventoryList/pageId/16963/view/Details/inventory.aspx
==========================================
END OF FRETZ ENTERPRISES ADS updated 8Feb17(1291)
---